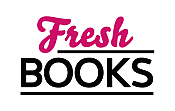 Suspense, thrills and love in October Best Reads
"What secrets lurk in Santa Sofia?"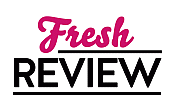 Reviewed by Debbie Wiley
Posted May 15, 2017

Ivy Culpepper hadn't intended to return to her hometown of Santa Sofia, but the unexpected death of her mother in a hit and run accident has brought her back to help her dad deal with the aftermath. A local bread shop, Yeast of Eden, offers Ivy some solace as she struggles to recover the inspiration that fueled her photography career. Bread making appeals to Ivy but it is the owner who draws her in and welcomes her. However, Ivy soon finds herself caught up in a mystery as someone has murdered one of the women from their bread making class. Can Ivy uncover the identity of the murderer?
Ivy's grief over her mother's death is palpable, maybe even a bit overwhelming, but it makes her reason for returning home seem all the more realistic. I love how Winnie Archer creates a sense of warmth and bonding between Ivy and two older women, Olaya Solis and Penny Branford. In fact, it is the relationships that are the heart and soul of KNEADED TO DEATH.
And oh, the atmosphere of Yeast of Eden draws the reader in! I want to sit in the warmth of the store and smell the fresh aroma of bread baking. Winnie Archer does a marvelous job at crafting an atmosphere that is both homey and comforting. You feel like you are among friends in Yeast of Eden.
KNEADED TO DEATH is the first book in A Bread Shop Mystery series, but I'm already hooked on it! Winnie Archer crafts likable, albeit slightly quirky characters that immediately draw you into the story line. The mystery itself has all sorts of intriguing twists and turns as I kept envisioning all sorts of possible scenarios. KNEADED TO DEATH is the perfect start to a cozy mystery series and easily recommended!
SUMMARY
Everyone swears by Yeast of Eden, the Mexican bread shop in town. But tonight, the only thing on the menu is la muerte . . .

Struggling photographer Ivy Culpepper has lots of soul-searching to do since returning to seaside Santa Linda, California. That is, until the thirty-one-year-old enters a bread making class at Yeast of Eden. Whether it's the aroma of fresh conchas in the oven, or her instant connection with owner Olaya Dias and her sisters, Ivy just knows the missing ingredients in her life are hidden among the secrets of Olaya's bakery . . .

But Ivy's spirits crumble when a missing classmate is suddenly discovered dead in her car, riddled with stab wounds. Even more devastating, the prime suspects are the Dias sisters themselves. Doubting the women could commit such a crime, Ivy embarks on a murder investigation of her own to prove their innocence and seize the real killer. As she follows a deadly trail of crumbs around town, Ivy must trust her gut like never before—or someone else could be toast!
---
What do you think about this review?
Comments
No comments posted.

Registered users may leave comments.
Log in or register now!