"LOVE ME AGAIN is a dazzling romance to remember!"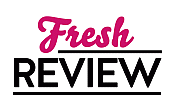 Reviewed by Miranda Owen
Posted May 15, 2017

LOVE ME AGAIN is book 7 in Jaci Burton's Hope series. I think readers like me, who haven't read previous books in this series, will be able to enjoy LOVE ME AGAIN as a standalone romance. The many supporting characters charmed me, and I look forward to going back and reading their stories. LOVE ME AGAIN is perfect for romance fans who enjoy second chance-at-love stories -- especially ones with "young love" backstories. Loretta Simmons and Deacon Fox were high school sweethearts before parental interference, and the uncertainty that comes with being teenagers, tore them apart. Now that Loretta is back in her hometown with her nine-year-old daughter, seeing Deacon again brings back strong emotions and unexpected complications.
At the beginning of LOVE ME AGAIN, it appears as though Deacon will have the hardest time moving on from past hurts but, as the story progresses, Loretta has some unexpected unresolved emotional issues. Telling this story from alternating perspectives gives greater insight into the main characters and makes them easier for the reader to relate to. I love that Loretta and Deacon do a lot of talking and hanging out having fun, and getting reacquainted before sexual fireworks happen. The way Deacon acts like a second father to Loretta's daughter Hazel, in place of her biological yet largely absent father, makes you melt for Deacon just a little bit more. Jaci Burton does a superb job of balancing the occasional weighty emotional baggage, with humor and scintillating sex scenes.
LOVE ME AGAIN hits all the right notes and makes for a dazzling romance to remember. All the support Loretta gets from her new friends, after some nastiness from her old friends, is one of the things I love about small town romances. The friendships in LOVE ME AGAIN are realistic and are a big part of what makes this book so delightful. In LOVE ME AGAIN, Jaci Burton makes splendid use of child and pet characters without making them seem nauseatingly sweet. Town newbie Josie is a fun character and I look forward to reading more about her in a future Jaci Burton book.
SUMMARY
In the latest novel from the New York Times bestselling author of Don't Let Go, it's never too late for a second chance at first love...
When Loretta Simmons returns to Hope, Oklahoma, after a disastrous marriage, she's determined to remain independent for the sake of her daughter. The only thing standing in her way is Deacon Fox—the man she loved and walked away from years ago.
Since Loretta owns the bookstore right next to his current renovation project, Deacon can't escape the woman who broke his heart. Throw in her adorable little girl and one ridiculously oversized dog, and they're almost a family. Only he can't be that guy—what they had was once in a lifetime.
But love has a funny way of reopening a door you thought was firmly closed...
---
What do you think about this review?
Comments
No comments posted.

Registered users may leave comments.
Log in or register now!