"The glamorous era of Hollywood comes to life"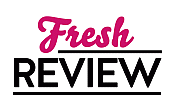 Reviewed by Annetta Sweetko
Posted May 14, 2017

Romance Suspense | Romance Historical
If you find Amanda Quick's historical world and Jayne Ann Krentz's contemporaries amazing then this blended offering will be your next favorite. THE GIRL WHO KNEW TOO MUCH deals with the glamorous Hollywood of the 1930s-40s, and sometimes the people there are deadly and cutthroat. Hollywood big-wigs, actors and actresses like to escape to Burning Cove Hotel in a small town on the coast to find privacy, but someone wants to keep a secret a secret and is willing to kill THE GIRL WHO KNEW TOO MUCH.
Small town reporter Irene Glasson finds herself caught in the middle of a real story when she finds an actress in the bottom of a pool. Looking to raise herself above the rookie status in a less than stellar newspaper, Irene dives into an investigation. This brings danger and intrigue to her door in the form of Oliver Ward.
Oliver Ward is a world renowned magician until a injury sidelines him and puts him in the hotel business. He doesn't want a scandal to ruin his peaceful and quiet world, but something about the tenacious Irene draws him into her web. While seeking the mystery of the actress' death he finds that Irene has a secret or two of her own, and he will do whatever he must to protect her.
THE GIRL WHO KNEW TOO MUCH is a fascinating look into the bygone days of the glamorous era of Hollywood. Days when glitz and glamour were expected and Hollywood moguls owned their stars and changed them to sell movies. Did someone change a star and make a killer? Author Amanda Quick (aka Jayne Ann Krentz) weaves an amazing double story in this book. We have the deceased actress and the secrets someone hoped she would take to her grave but, on the other side we also have Irene and her secrets. Well perhaps you might say there were three secrets because Oliver has his past and an unexpected, due to a dislike of reporters, interest in Irene. It is all worked out in this thrill ride from the past as expected, though the twists and turns will keep you glued to the pages.
If you loved the old movies with their glamour and drama then you will certainly love this offering by a best selling author who seems to know how to write any genre and please her readers.
SUMMARY
Amanda Quick, the bestselling author of 'Til Death Do Us Part, transports readers to 1930s California, where glamour and seduction spawn a multitude of sins…
When Hollywood moguls and stars want privacy, they head to an idyllic small town on the coast, where the exclusive Burning Cove Hotel caters to their every need. It's where reporter Irene Glasson finds herself staring down at a beautiful actress at the bottom of a pool…
The dead woman had a red-hot secret about up-and-coming leading man Nick Tremayne, a scoop that Irene couldn't resist—especially since she's just a rookie at a third-rate gossip rag. But now Irene's investigation into the drowning threatens to tear down the wall of illusion that is so deftly built around the famous actor, and there are powerful men willing to do anything to protect their investment.
Seeking the truth, Irene finds herself drawn to a master of deception. Oliver Ward was once a world-famous magician—until he was mysteriously injured during his last performance. Now the owner of the Burning Cove Hotel, he can't let scandal threaten his livelihood, even if it means trusting Irene, a woman who seems to have appeared in Los Angeles out of nowhere four months ago…
With Oliver's help, Irene soon learns that the glamorous paradise of Burning Cove hides dark and dangerous secrets. And that the past—always just out of sight—could drag them both under…
---
What do you think about this review?
Comments
No comments posted.

Registered users may leave comments.
Log in or register now!