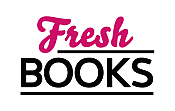 Great new reads in September
"World War II Story Of Love, Lost Art And Endurance"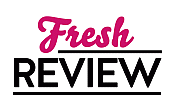 Reviewed by Patricia (Pat) Pascale
Posted April 27, 2017

In glittering Vienna in 1903, Adele Block, a Jewess from a wealthy family, loves art and wants to study everything about art. However, in that era, it is unacceptable for women to study. Her role is to marry and raise a family. When she meets Ferdinand Bauer, a very wealthy sugar baron, many years older, he recognizes her dreams. He promises if she marries him, he will take care of her and give her the access to the artistic community she craves. As Mrs. Bauer, she gains the freedom she yearns for. Ferdinand takes her to galleries, introduces her to Berta Zuckerkandlls, a patron of the arts, who becomes her good friend and mentor. She meets handsome painter, Gustav Klimt, a renowned artist who is the most daring and innovative artist in Europe. Their chemistry clicks and he asks her to be his model and his muse for his next painting. An affair begins.
Maria and Fritz Altman are lovestruck newlyweds in Austria in 1938. Dancing in a gorgeous ballroom, they are interrupted by an urgent radio message from the Chancellor of Austria. Hitler's army is at the Austrian border and no one is to offer any resistance. Immediately the guests flee and Maria's parents instruct her to get their passports, their jewels and money and get out. Unfortunately, Fritz did not follow through on updating his passport and no way would they give him one now. Fritz tells Maria to leave immediately and he will meet her later. Maria is adamant that she will not leave without him and her anguish begins. The cruel and heartless grip of the Nazi's on the Jews is a thrilling story and Maria is a heroine that you will love and root for.
If you enjoy a book about love, family, war, betrayals, and art, STOLEN BEAUTY is one for you. Laurie Lico Albanese does an impeccable job of research, and the historical detail is sweeping in its scope. Both Adele and Maria rely on their voices to tell their respective stories.in different narratives, different timelines. Strong willed, courageous, they are truly heroines that will have you turning the pages until the end. A very good read and I look forward to the next one by Ms. Albanese. Brava!
SUMMARY
From the dawn of the twentieth century to the devastation of World War II, this exhilarating novel of love, war, art, and family gives voice to two extraordinary women and brings to life the true story behind the creation and near destruction of Gustav Klimt's most remarkable paintings.
In the dazzling glitter of 1900 Vienna, Adele Bloch-Bauer—young, beautiful, brilliant, and Jewish—meets painter Gustav Klimt. Wealthy in everything but freedom, Adele embraces Klimt's renegade genius as the two awaken to the erotic possibilities on the canvas and beyond. Though they enjoy a life where sex and art are just beginning to break through the façade of conventional society, the city is also exhibiting a disturbing increase in anti-Semitism, as political hatred foments in the shadows of Adele's coffee house afternoons and cultural salons.
Nearly forty years later, Adele's niece Maria Altmann is a newlywed when the Nazis invade Austria—and overnight, her beloved Vienna becomes a war zone. When her husband is arrested and her family is forced out of their home, Maria must summon the courage and resilience that is her aunt's legacy if she is to survive and keep her family—and their history—alive.
Will Maria and her family escape the grip of Nazis' grip? And what will become of the paintings that her aunt nearly sacrificed everything for?
Impeccably researched and a "must-read for fans of Kristin Hannah's The Nightingale and Paula McLain's Circling the Sun" (Christina Baker Kline, #1 New York Times bestselling author), Stolen Beauty intertwines the tales of two remarkable women across more than a hundred years. It juxtaposes passion and discovery against hatred and despair, and shines a light on our ability to love, to destroy, and above all, to endure.
---
What do you think about this review?
Comments
No comments posted.

Registered users may leave comments.
Log in or register now!