"Brilliant mix of betrayal, intrigue, and reluctant love"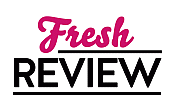 Reviewed by Make Kay
Posted April 25, 2017

A LADY'S CODE OF MISCONDUCT is my favorite book thus far of 2017. Book 5 in the Rules for the Reckless series, Meredith Duran once again puts us smack in the middle of the twisty world of Victorian politics. Disillusionment, blackmail, and betrayal swirl around our characters, and provide a deliciously debauched setting for an inspiring romance.
Jane Mason is a fabulously wealthy orphan who is reduced to living in her uncle's house, trapped by his greed and domination. She has been meekly biding her time, but is now plotting her escape so she can once again live a life where her opinions and desires are valued. In order to escape a forced marriage to her despicable cousin and the loss of her father's fortune, Jane contracts a temporary bargain with a blackguard who has been scheming with her uncle to bring about malicious plans in Parliament.
Crispin Burke is that blackguard. A brilliant orator and crafty statesman, Crispin has been forcing the men around him to bend to his will in order to come to power as the Prime Minister. A single moment of hubris shatters Crispin's life, though, and Jane is his surprisingly salvation. The lovely thing about many of Duran's books is her slow redemption of a seemingly unlovable hero. I adore how Crispin reclaims his character and his humanity. This is a powerful story of the power of love and forgiveness, and the process of striving to become a better person.
There are several mysteries or conflicts woven cleverly through the story; all well-wrought. For me, though, the crowning glory of this tale is the intelligence of Jane and Crispin and the witty banter that makes the pages fairly crackle. The crispness of the descriptions and the strength of the emotions laid bare make this a riveting read. Duran's A LADY'S CODE OF MISCONDUCT shows the reader the depths of depravity and the peaks of sacrificial love, a complex and satisfying tale.
SUMMARY
The next steamy historical romance in USA TODAY bestselling and RITA award-winning author Meredith Duran's "wonderfully indulgent" (Publishers Weekly) Rules for the Reckless series.
A DEAL WITH THE DEVIL...
Trapped in the countryside, facing an unwanted marriage and the theft of her fortune, Jane Mason is done behaving nicely. To win her freedom, she'll strike a deal with the most dangerous man she knows—a rising star in politics, whose dark good looks mask an even darker heart.
...NEVER GOES TO PLAN.
The bitter past has taught Crispin Burke to trust no one. He'll gladly help a lovely young heiress, provided she pays a price. Yet when a single mistake shatters his life, it is Jane who holds the key to his salvation. And in a world that no longer makes sense, Crispin slowly realizes that she may be the only thing worth fighting for...
---
What do you think about this review?
Comments
No comments posted.

Registered users may leave comments.
Log in or register now!