"So much can happen in two days"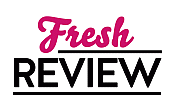 Reviewed by Sharon Salituro
Posted April 18, 2017

Ryan DeMarco is a very good detective, but when he is called to a scene he is shocked to find out that the suspect is Thomas Houston. According to the report, Houston murdered his wife and three children. Ryan just can't believe this. Thomas Houston is a writer not a murderer.
Ryan is doing all he can to find Thomas. He has talked to several of his students, and they are all shocked at this news. Ryan comes across the journal in which Thomas writes his thoughts and knows that his best bet is to find the girl that Thomas refers to as Annabelle, a stripper he interviews for his latest book. Thomas in the meantime, is trying to figure out what really happened. He knows that if he can get to Annabelle she will help him out. But if he goes out in public, he will be caught. Ryan on the other hand interviews Bonnie who rents the strip club. Bonnie has some pretty lame excuses about her time spent with Thomas. There are way too many twists Ryan needs to figure out. What happened to Thomas two days gone?
Any Ryan Demarco Mystery by Randall Silvis is fantastic. TWO DAYS GONE was fast paced and exciting to read. You can say Silvis is another James Patterson. I really like the fact that I couldn't figure out who the murderer was and that Silvis kept me guessing until the end. Not only did it combine mystery, but also showed that Thomas really loved his family.
In parts this books was heartbreaking. Ryan always felt that Thomas was a good friend, but has his doubts now. Thomas is completely confused on the two days gone. I truly enjoyed this book and will look for more of the Ryan Demarco Mysteries to read.
SUMMARY
The perfect family. The perfect house. The perfect life. All gone now.
What could cause a man, when all the stars of fortune are shining upon him, to suddenly snap and destroy everything he has built? This is the question that haunts Sergeant Ryan DeMarco after the wife and children of beloved college professor and bestselling author Thomas Huston are found slaughtered in their home. Huston himself has disappeared and so is immediately cast as the prime suspect.
DeMarco knows—or thinks he knows—that Huston couldn't have been capable of murdering his family. But if Huston is innocent, why is he on the run? And does the half-finished manuscript he left behind contain clues to the mystery of his family's killer?
A masterful new thriller by acclaimed author Randall Silvis, Two Days Gone is a taut, suspenseful story that will will break your heart as much as it will haunt your dreams.
---
What do you think about this review?
Comments
1 comment posted.
Re: So much can happen in two days

Hello guy thanks your post, it help me very
muchhttp://jose-review.com/general/logo-crate-review/
(Meriane Vict 5:50am April 24, 2017)
Registered users may leave comments.
Log in or register now!