"Another great read from Robyn Carr"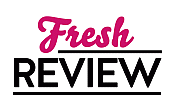 Reviewed by Sharon Salituro
Posted April 18, 2017

The heroine in Robyn Carr's ANY DAY NOW had a very strange childhood. Both of Sierra's parents had issues stemming from her father's severe mental problems. Her mother tried to protect him as much as she could. Sierra found that drinking was her escape. But after one night when she wakes up and only remembers very little she knows that it is time to go into rehab. The man she was seeing, Derek, was a lunatic. He drugged her one night, put her in her car and hit someone. But he told her no one would believe Sierra because it was her car.
Conrad, or Connie as that's what most of the town calls him, is a fireman. He has lived in Sullivan's Crossing his whole life. He also had a rough childhood, but he never let that get him down. Now that he has meet Sierra he would love to get to know her better. Sierra is afraid to let her guard down. While Connie is a great guy, she just knows if he would understand what she has been though. But Connie assures her that he can handle anything about her past. Sierra is trying to trust him, and she knows he is a great guy because her dog Molly loves him.
As their relationship begins to flourish, Derek comes back into Sierra's life. Derek has never been able to get over the fact that he let her get away. As he closes in on her, the town's people come together to help her out.
Once again, what a great book from Robyn Carr. I have loved all of her books. I think I have nearly every one of them. Whether it is a standalone or a series, they are all great. Most of Carr's books have to do with small towns. I have always wanted to live in a small town, so I think that is why I love her books.
ANY DAY NOW shows how people in small towns look after their own. Even though Sierra was not born there, it didn't matter to the people of Sullivan's Crossing. They accepted her for who she is. There is a another story line in the book, hope to see a sequel to this one to find out what happens with this other couple.
SUMMARY
The highly anticipated sequel to #1 New York Times bestselling author Robyn Carr's What We Find transports readers back to Sullivan's Crossing. The rustic campground at the crossroads of the Colorado and Continental Divide trails welcomes everyone—whether you're looking for a relaxing weekend getaway or a whole new lease on life. It's a wonderful place where good people face their challenges with humor, strength and love.
For Sierra Jones, Sullivan's Crossing is meant to be a brief stopover. She's put her troubled past behind her but the path forward isn't yet clear. A visit with her big brother Cal and his new bride, Maggie, seems to be the best option to help her get back on her feet.
Not wanting to burden or depend on anyone, Sierra is surprised to find the Crossing offers so much more than a place to rest her head. Cal and Maggie welcome her into their busy lives and she quickly finds herself bonding with Sully, the quirky campground owner who is the father figure she's always wanted. But when her past catches up with her, it's a special man and an adorable puppy who give her the strength to face the truth and fight for a brighter future. In Sullivan's Crossing Sierra learns to cherish the family you are given and the family you choose.
---
What do you think about this review?
Comments
No comments posted.

Registered users may leave comments.
Log in or register now!