"A top chef becomes a reluctant reality star"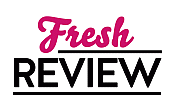 Reviewed by Sharon Salituro
Posted April 18, 2017

As a pastry chef, Charlie works in one of the finest restaurants in New York. For years she has been promised the coveted position of Head Chef, but her boss, Felix, refuses to retire.
Avery and Charlie have not seen each other since culinary school, so image Charlie's surprise when Avery walks into L'Ombre. Avery is there to offer Charlie head pastry chef in his new restaurant Thrill. Two problems come to Charlie's mind: one the job is in Seattle and two does she really want to give up her job? After Charlie and Felix have it out, the choice is made. Charlie quits her job.
Charlie arrives in Seattle to start her new job. However, Avery left out one important matter. Not only will she be the pastry chef, but they are also filming a reality show. Charlie is not at all happy with this, but she never backs away from a challenge. Avery has even set her up in a great apartment, rent free for six months. Charlie gets to make all of her own decisions on what to bake. So on with the show.
But as reality shows go, there is a lot of work that has to be done. Charlie struggles with the realities of reality TV, including how the scripted storylines can reek havoc on a love life. Charlie meets and falls for a fellow chef, Kai, but their romance stumbles in the face of her filmed persona. Can Charlie find work and personal balance when trying to build a name for herself?
Kimberly Stuart, you wrote a funny, romantic book. I really enjoyed the way that you portray the three main characters. I pictured what all of them looked like in my mind. Charlie is a very strong women in a man's world. And Avery and Kai, both very good looking men with brains to back it up. I can only image what the hustle would be in a restaurant. Not only did they do their work, but they had to do it in front of cameras.
Also, I would like to see another book where we find out what happens to Kai and Charlie. Their story had so many ups and downs, it's hard not to hope for more of their romance or to pick up a few years later.
Learn more about Sugar
SUMMARY
After realizing her coworkers at L'Ombre, a high-profile restaurant in NYC, will never appreciate or respect her, Charlie Garrett allows her ex-boyfriend, Avery Michaels, to convince her to work for him as executive pastry chef at his new Seattle hotspot, Thrill. She'll have her own kitchen, her own staff—everything she ever wanted professionally.
When she arrives at Thrill, however, she realizes that Avery wanted more than a pastry chef for his restaurant—he wanted a costar for the reality show they're filming about the restaurant and its staff. Charlie is uncomfortable with the idea at first, but she soon realizes that this is her chance to show the world what women in the kitchen are capable of. She sets some ground rules with the film crew, signs a non-disclosure agreement, and promptly meets the man of her dreams, Kai, off-camera.
The show, and her demanding work schedule as head of the pastry kitchen, makes it nearly impossible for Charlie and Kai to spend time together. Drama on and off the set soon take a toll on Charlie's well-being, forcing her to choose if life in front of the camera is worth sacrificing life behind the scenes.
Sugar is a contemporary romance, set in the high-pressure commercial kitchens of New York and Seattle. A funny and clever story of how a female chef learns to thrive in the ruthless world of premier restaurants.
---
What do you think about this review?
Comments
1 comment posted.
Re: A top chef becomes a reluctant reality star

Very well done review, thank you. I know I'll be looking for
this book.
(Kathleen Bylsma 3:44pm May 1)
Registered users may leave comments.
Log in or register now!