"If they survive, they might have a life together."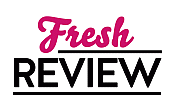 Reviewed by Annetta Sweetko
Posted April 18, 2017

Romance Suspense | Romance Military | Romance Erotica Sensual
Saxon Hale loves to take down the bad guys it's exactly what he has dedicated his life to. And he is good at it. On a mission to New Orleans to end a vicious criminals reign he finds himself playing the role of guardian/savior to an innocent caught in the cross-hairs.
Ginger Boyce is a librarian who has had enough of her staid life and where better to cut loose than the Big Easy. Before she knows what to think she is in the care of a big, gorgeous, very sexy protector. But don't they say attraction found in the heat of danger fizzles out, or will the magic of the Big Easy work for a couple who didn't even know they were looking for each other.
All I can say is ... wow! Fasten your seat belts and hold on, DEEP INTO TROUBLE is one wild ride! This is book 3 of author Dawn Ryder's Unbroken Heroes novels but don't worry if you haven't had the pleasure of reading the other two, this is a stand alone. I loved the characters, Saxon and Ginger meshed together perfectly, seemed to understand each other right away and worked together as if they had known each other for years. The pace of this book is very fast, but at times, to me, it might have felt like a case of a bit too much happening. It could be because there are so many people after them ... killers, politicians and even some federal agents ... it just seemed to be a bit too much at times. Still they manage to have a bit of romance mixed into other action which is of course what we all want. If you are looking for a super hot, heavy action, intensely emotional book then DEEP INTO TROUBLE is exactly what you need.
SUMMARY
Desire is more dangerous than anything in Deep Into Trouble, the next Unbroken Heroes novel from Dawn Ryder.
Saxon Hale lives for the hunt—taking down the bad guys, stopping them dead in their tracks. His latest mission has him in New Orleans, where people go for the party that never ends. But fun is the last thing on Saxon's mind now that he's a breath away from closing in on a vicious overlord known only as the Raven. Until an innocent young woman unknowingly enters the very deadly game…
Ginger Boyce is a librarian who's growing tired of being so buttoned-up on the job, and when she attends a conference in the Big Easy, she decides to taste the wild side of life. But when her dance with darkness becomes lethal, she's in dire need of protection—and ends up in the embrace of a man who radiates danger and desire. Soon Saxon finds himself Ginger's shield against an enemy whose power they haven't yet begun to face. But will he be able to keep his mind on his mission while the very woman under his care drives him beyond distraction?
---
What do you think about this review?
Comments
No comments posted.

Registered users may leave comments.
Log in or register now!