"Dragons are real!"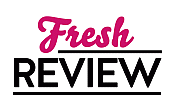 Reviewed by Annetta Sweetko
Posted April 18, 2017

Rena McHale has been dreaming, frightening dreams of which she can never escape a real dragon, except the last time, when another voice tells her run. Well, yes, that was a really good idea, but this was her dream, one she had many, many times and it was the first time this UNDISCOVERED voice had come to her rescue. Then the man of her dreams offers her money to find his brother, a job that she is very good at and enough to keep her mentor in comfort during his illness. Little does she know that a little fox is about to bring down a very big dragon.
Zander Lorens was tired of living the curse and wants out and now he thinks he has found just what he was looking for. Rena was the answer to a 500 year search. The mate that would bring his twin brother Zed back from his forced hibernation. But can a woman save them when it was a woman who had put him in a human form and his brother in his dragon form for all these years.
UNDISCOVERED brings author Sara Humphries' shifters to a whole exciting and terrifying dimension with her new Amoveo Rising series. The dragon clan reemerges after believed to be extinct. The two remaining twin brothers have lived for hundreds of years under a curse for the death of a woman, and it is, of course, a woman who saves them. I loved Zander as his first thoughts were always for his brother, who is trapped in his dragon form and tries very hard to deny his attraction to Rena. Rena is a very interesting character with many secrets that slowly, well depending on how fast you read, come to light. I found it refreshing that she is very reluctant to believe everything Zander tells her about herself. This causes a number of very well written verbal debates almost right up until the first shifter she comes across and most importantly the mate tattoos appear. If you loved Ms. Humphries Amoveo series you will love this new one, as we get to back to Montana and get reintroduced to a number of past characters. This steamy, funny, sweet and heart racing book will hold readers captivated from the first word to the last and then you want the next book now!
SUMMARY
He's the man of her dreams
A long time ago, Zander Lorens was cursed to walk the earth stripped of his Dragon Clan powers. Every night, trapped in a recurring nightmare, Zander relives his darkest moment. He can hardly believe it when the dream changes and a beautiful young woman appears. Zander believes she's the key to ending his torment. Finding her in the real world is one thing, but how will he convince her of who-and what-she really is?
She's the end to his nightmare
Rena McHale uses her unique sensitivity as a private investigator, touting herself as a "human divining rod" and finder of the lost. By day she struggles with sensory overload, and by night her sleep is haunted by a fiery dragon shifter. Nothing in her life makes sense, until the man from her dreams shows up at her door with a proposition...
---
What do you think about this review?
Comments
No comments posted.

Registered users may leave comments.
Log in or register now!