"Not your usual bodyguard falls for client book... it's better."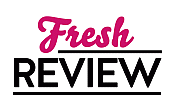 Reviewed by Annetta Sweetko
Posted April 18, 2017

Fallon Wade wants only to spread her wings and to appease her her overly protective parents she allows them to hire a bodyguard to help her enjoy life. She was pleasantly surprised with her father's choice. He's a former MMA fighter now a member of the Body Armor Agency and he is yummy. She never imagined getting a chance to live a little would bring her such a HARD little would bring her such a HARD JUSTICE and so much fun.
Justice Wallington gave up the cage fighting, not because he didn't have the skills but knew he wasn't champion material, so he turned to Body Armor and in turn to Fallon. Expecting a spoiled rich girl, ready to throw temper tantrums to get her way he is very amazed; she is level headed, down to earth, and innocent in a number of life experiences. After being fired by her father and then rehired, Justice wants to help Fallon enjoy life. His main problem is ... separating his feelings from those of a body guard to the way he is really feeling. Because truth be known one thing that Fallon inspires in him is love.
As always with books by Lori Foster I run out of adjectives to describe them and HARD JUSTICE has me tongue tied. I loved it. I loved Justice and adored Fallon. I loved that Ms. Foster brought back the boys from her past series' and their wives and children. I mean what better place to be than with the guys at Rowdy's bar and go on a "date" to see Stack fight in the cage.
I won't say what the danger is or from where it comes from, you will have to read HARD JUSTICE to find that out, but I will say it fit well with the scheme of this whole story line. The dialogue between this couple, their friends and family members is so realistic it was like listening to real people discussing everyday life. I did enjoy the slow pace of the romantic side of this storyline as it built up, sometimes you just have to feel the tension to know that this couple have earned each other. Romance readers have no fear the love comes and wraps them both up beautifully as is expected by this author. If you are looking for sweet, steamy, action packed, with everyday interactions and camaraderie then HARD JUSTICE is the book for you.
SUMMARY
Playing it safe has never felt so dangerous…
Justice Wallington knows how to harness his strength and intimidating size—skills he put to good use first in the MMA cage and now as a bodyguard at the Body Armor agency. But no opponent has ever left him feeling as off balance as his new client, heiress Fallon Wade. Far from a spoiled princess, she's sweet and intriguingly innocent. It's a risk-free assignment, until he's required to fake a relationship with her in order to blend in.
Sheltered from the world after a family tragedy, Fallon longs to experience life—going to bars, dancing, talking to strangers. Not easy with a huge, lethal-looking bodyguard shadowing her every move. Justice seems like her polar opposite, but pretending to be a couple stirs undeniable heat. And when danger strikes again, it's not just her safety in jeopardy, but a passion that's real, raw and absolutely against the rules…
---
What do you think about this review?
Comments
1 comment posted.
Re: Not your usual bodyguard falls for client book... it's better.

Love the review. Lori is a master at building romantic
suspense. Thanks.
(Kathleen Bylsma 6:04pm April 19, 2017)
Registered users may leave comments.
Log in or register now!