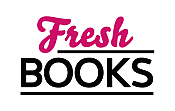 Read some great books in April...you'll be blooming!
"A riveting psychological debut"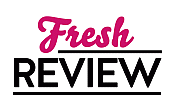 Reviewed by Sharon Salituro
Posted April 17, 2017

Francis, who is now known as Frank, lost his brother when he was a teenager. It is something that has haunted him for over two decades. It all happened one night at a dinner party hosted by his parents. Sam, one of the neighbors' sons, is the only one who witnessed the accident that night.
Twenty three years later, Frank has more immediate issues with which to deal, including the implosion of his marriage, his daughter, Amy, moving in with him, and his writing job at his friend Cam's newspaper. Needing the support of his hometown, Frank moves back and unfortunately discovers that Sam, the young witness the night his brother died, is now missing his own son. Worst of all, the first suspect is Frank's father.
Despite his friend Cam telling Frank he needs to fill Amy in on what happened to his brother, Frank does not want to get involved. But, deep down he knows he needs to find his dad before anyone else does...it's the only way to put the ghosts of their past behind them.
Nic Joseph writes a riveting psychological thriller. BOY, 9, MISSING jumps back and forth between the death of Lucas and present day. There is no confusion of which time period that you are in, which keeps the intensity high and the reader wanting more. I loved Frank's internal struggle when he believes his father was involved with Sam's son's disappearance, but still wants to prove that maybe he wasn't involved at all.
Not many families can go through what Frank and his family went though. Since this is Nic Joseph's first suspense novel, he did one heck of a job. He kept me guessing the entire book. Joseph also shows how as much as you feel that someone did it; sometimes it is not what you think
SUMMARY
In the tradition of Defending Jacob or Drowning Ruth, this is a suspenseful debut that explores the ramifications of revenge, justice, and the aftermath of a terrible night in the lives of two families.
It should have been just a quiet evening with friends. But Francis lost his brother that night in what was ruled a tragic accident. He's tried to move on in the last twenty-three years, even though his father certainly hasn't. Indeed, his father still blames the lone witness, Sam, the nine-year-old son of friends. Perhaps if Sam would have just said something, anything, about what happened that night, but Sam still seems unable-or unwilling-to utter a word about the accident.
And now, twenty-three years later, Sam's own nine-year-old son has disappeared.
---
What do you think about this review?
Comments
No comments posted.

Registered users may leave comments.
Log in or register now!