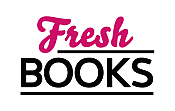 Spring flowers, great May books to enjoy!
"Duke's sister finds love with the impoverished laird who kidnapped her"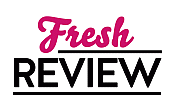 Reviewed by Make Kay
Posted April 13, 2017

MY ONE TRUE HIGHLANDER is book two in the No Ordinary Hero series by Suzanne Enoch. While book two does peripherally show some characters from the first book in the series, HERO IN THE HIGHLANDS, it can easily be read as a stand alone. I had some minor niggles that mildly brought down my grade of HERO IN THE HIGHLANDS, but MY ONE TRUE HIGHLANDER has more issues than book one.
My book annotations while reading are peppered with comments like, "This is far-fetched," or "This is silly." Enoch stretches well past the bounds of credulity to craft her story. The reasons why a duke is not summoned the instant his sister is kidnapped are the first in long line of crazy plot machinations that leave me feeling less than enthused.
Marjorie falls into bed quickly with her kidnapper, which raises my eyebrows quite a bit. Even more unbelievable, however, are the so-called reasons why Marjorie (the sister of a recently-elevated peer) and Graeme (an impoverished laird who is fighting to keep his small clan safe) can't fall in love or marry. For all the blitheness of their tumble into bed, I would think they would give a little thought to what might come next.
Enoch's books are hit or miss for me, and MY ONE TRUE HIGHLANDER is a book that lands firmly in the thumbs down pile due to its many implausibilities. Because I often find books by Enoch that I enjoy, however, I will pick up the next in her series, in hopes that it will work for me.
SUMMARY
Scotland, 1812—Rugged Highlander Graeme's loyalty to his clan means that their enemies are his own—even when that includes his neighbor, the Duke of Lattimer. It's a fight he doesn't relish, but when Graeme's reckless younger brothers foolishly kidnap Lattimer's younger sister, all bets are off…
Lady Marjorie Forrester may be aligned with the enemy, but capturing her puts Graeme squarely in the middle of a war. If he turns Marjorie over to his clan chief, she could be killed. If he lets her go, his brothers could face prison. In addition, the woman can't stop trying to civilize the lot of them! What's a Highlander to do, then, but keep the stubborn lass close…and explore the unexpected passion that develops between them? But how can Graeme protect Marjorie and his brothers when both Lattimer and his own clan are on the warpath—and will do whatever it takes to tear these two star-crossed lovers apart, in MY ONE TRUE HIGHLANDER, the next No Ordinary Hero Scottish romance from New York Times bestselling author Suzanne Enoch.
---
What do you think about this review?
Comments
No comments posted.

Registered users may leave comments.
Log in or register now!