"Christmas brings the Baxter Family closer together"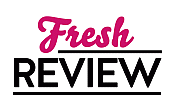 Reviewed by Sharon Salituro
Posted April 13, 2017

Romance Contemporary | Holiday
Christmas is supposed to be the season of celebration, family, and peace, but tragedy doesn't celebrate holidays. The closeknit Baxter Family always makes time to share Christmas together, but this year multiple emotional traumas have taken away some of that positive spirit. With one family member killed in a car accident, leaving her young daughter orphaned, the remaining Baxter family wants nothing more than to make young Amy's transition into life without her parents as easy as possible. But, when Amy finds out her mother Erin's heart went to a woman named Kendra, she is torn between meeting the woman holding an intimate tie to Erin and mourning her mom. John, Amy's grandfather, befriends Kendra and invites her and her husband Moe for Christmas with the Baxter family. The rest of the Baxter's do not share John's enthusiasm, and want to shield Amy -- and themselves -- from any more pain. It is just too soon. How can they look at this women and not miss Erin? John feels that if they all pray the answer will come to them.
Karen Kingsbury writes a very inspiration novel. I am not a very religious person, but this novel did make me think a lot. I am not sure if this was happened in my family if I could welcome this person into our lives.
Karen Kingsbury is such a great writer. I have never read any of her books before this, but I would really like to get a few and read more about the Baxter family. Karen makes them all so real. It was easy to put my own family's faces onto the Baxter characters, but they also stand out on their own as fully fleshed out people. I cannot wait to read more.
SUMMARY
Two years have passed since the terrible car accident that took the life of John Baxterís daughter, Erin, her husband and three of their four daughters. Prompted by grief, and missing his daughter, John has invited a stranger for Christmas Eve dinneróKendra Bryant, the transplant recipient who now has Erinís heart.
In light of their fatherís idea, Ashley and her brother Luke donít think itís right. They want to protect their ten-year-old niece, Amyóthe only surviving member of the accident. But John is determined and believes meeting this woman is something his deceased daughter would want.
At the same time, Maddie West, the eighteen-year-old daughter of Brooke Baxter West, is praying for meaning this Christmas. Could she find it in a newfound friendship with a boy she never expected to see again? Maddie believes in miracles, especially at Christmastime, but this is a stretch even she canít imagine.
Meanwhile, Kendra Bryant has been struggling these past few years to find purpose in the tragedy that gave her a second chance. She believes the invitation to see the Baxters and witness their unwavering faith in God can instill peace and happiness back into her life.
Heartwarming and touching, filled with love and redemption, A Baxter Family Christmas brings together two families in the aftermath of loss and in the midst of an unfolding love story, all with the help of one very special child.
---
What do you think about this review?
Comments
No comments posted.

Registered users may leave comments.
Log in or register now!