"A mystery that feels close to home"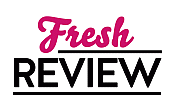 Reviewed by Sharon Salituro
Posted April 12, 2017

While Johnnie has some rally great things happening in her life, there are also a few less-than-great plaguing her. She finally went back to college to continue her writing degree and landed a job writing for a local newspaper. But with the good comes the unsettling -- her youngest son Cade enlisted in the Army.
Johnny has faced a lot in her life, but nothing compared to worrying about her son daily. Along with that, she is also seeing racism in her some town. One day while standing by the war statue, a young man calls out very negative comments and throws a beer at the statue, inciting Johnny to write about this in her column. This is just the first of a series of racially and violent threats in Johnny's life.
Johnny happens to run into this young man at the recruiting center. After he leaves she has a long talk with the recruiter. He takes her to where he lives, and Johnny is blown away by the conditions that he has to live in. It is no wonder that he is the way he is.
Not only does Johnny deal with the unsettling nature of her town, she also faces one of the biggest surprises of her life -- the unexpected visit from a long-lost family member.
All I can say on this book is terrific. I have read JOHNNY COME LATELY, and while I loved it, SEVEN WINGS TO GLORY surpasses Kathleen Rodgers' previous work. Rodgers's stories are imaginative and engaging, there is no wonder I think she's one of the best. I love the way she takes you step by step though Johnny's life. Whether it is talking about her family or her writing. I loved this book so much I was sorry I finished it in one day.
Rodgers shows what a family goes though when one of them is off to war. My heart goes out to these families. With what is going on now in our country, Kathleen connects on all of this. Great book, read Johnny come lately first, than this one. You will love both of them.
SUMMARY
Johnnie Kitchen is finally living her dream, attending college and writing a column for the local paper. She adores her husband Dale and chocolate Labrador Brother Dog, and they reside in a comfortable home in the small town of Portion in North Texas. Their three children are thriving and nearly grown. But Johnnie is rattled when her youngest boy Cade goes to fight in Afghanistan. The less frequent his emails, the more she frets for his safety.
On the home front, Johnnie learns that Portion is not the forward-thinking town she believed. A boy Cade's age, inflamed by a liberal bumper sticker and the sight of Johnnie's black friend Whit, attacks them with the N-word and a beer bottle. After Johnnie writes about the incident in her column, a man named Roosevelt reaches out with shameful stories from Portion's untold history. More tears and triumphs will follow, as Johnnie's eyes are opened to man's capacity for hate and the power of love and forgiveness.
The sequel to Johnnie Come Lately.
---
What do you think about this review?
Comments
No comments posted.

Registered users may leave comments.
Log in or register now!