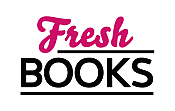 Curl up with a great March read!
"Lynsay Sands is on an unstoppable roll, and I want the next book now!"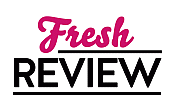 Reviewed by Monique Daoust
Posted April 4, 2017

Sarita Reyes is a police officer in Toronto, Canada, and when she receives a message saying that her grandmother is hurt, Sarita takes some time off and flies to Venezuela to be with her. She is invited to stay in a house while she waits, and waits. Domitian Argenis has been invited to work as a personal chef to Dr. Ramsey Dressler in Venezuela several times, but now the time is right to accept Dr. Dressler's proposition. Domitian is an immortal, and several immortals are missing; Domitian could be the inside man and see what the bad doctor has brewing. Domitian has also been keeping an eye on Sarita for fifteen years; she's his life mate, she doesn't know him, but Domitian has set himself boundaries before he meets her. Can it be a coincidence that Sarita is the one to get this IMMORTAL UNCHAINED?
The faithful have been eagerly anticipating Lynsay Sands' IMMORTAL UNCHAINED with bated breath. Dearest Lynsay Sands who reinvents and rejuvenates the Argeneaus' long- running series with such élan and panache! This book along with the two previous ones nearly constitute a sub- series, and they are fabulous! After I finished IMMORTAL UNCHAINED, it dawned on me how this book was so meticulously plotted; every little detail mattered in the grand scheme of things. Sarita is a terrific heroine: she's clumsy in daily life, but when it comes to being a cop, she's all business. She's also very well-endowed, and while there is always a purpose to Ms. Sands' madness, Sarita's impressive chest provides a deliriously funny passage in what is, for all purposes, quite dramatic; I don't think I will ever forget that one, because the images are wildly vivid and still thinking about it has me smiling still. This scene is to become a Lynsay Sands classic.
But all is not giggles in IMMORTAL UNCHAINED, far from it, because the continuing story arc featuring the heinous Dr. Dressler is terribly exciting, and we never know what to expect, and it seems to have Ms. Sands' creative juices flowing like never before. From chapter one, I knew IMMORTAL UNCHAINED was a winner. The story is gripping, intense, and at times a surreal nightmare. Ms. Sands builds the suspense so cleverly that I was gripping my reader a bit too tightly. In every Argeneau book, there is always that moment of truth when the mortal has to deal with what an Immortal is, and I love how the author presents Sarita's acceptance of Domitian's nature; it was unavoidable in a way, and totally brilliant.
Both Sarita and Domitian have fabulous backstories, and so do a few secondary characters, Thorne, for one. IMMORTAL UNCHAINED is, at times, so intense that we get a welcome respite when Sarita and Domitian get better acquainted, and for the third time in a row, Lynsay Sands has given us a perfect book boyfriend in the delectable Domitian. Needless to say, the writing is flawless as always, and Ms. Sands' unmistakable sense of humour shines brighter than ever. IMMORTAL UNCHAINED is one of the heaviest books in this series, in terms of story, and also the one with again, one of the most hysterical scenes I have ever read. I was swept away by Ms. Sands' storytelling, nearly clapping my hands at the shocking, startling, stunning ending that promises many, many, many more amazing stories to come!
SUMMARY
In a spellbinding new Argeneau novel from New York Times bestselling author Lynsay Sands, a dangerous rescue is just the beginning of red-hot adventure…
Ever since Domitian Argenis recognized Sarita as his life mate, he's been waiting for the perfect moment to claim her. Those fantasies did not include him being chained to a table in a secret lab or both of them being held hostage by a mad scientist. Somehow, they have to escape…
Sarita has seen some crazy things as a cop, but nothing to rival Domitian. A vampire? Seriously? But his healing ability, incredible powers, and their mind-blowing physical connection—none of it should be possible, yet her body knows differently. Now, not only do they have to save each other, but other innocent lives are at stake. Failure is not an option, for Sarita intends that Domitian show her exactly what an eternity of pleasure feels like…
---
What do you think about this review?
Comments
No comments posted.

Registered users may leave comments.
Log in or register now!