"ZERO TO SIXTY is a blast and a half, and a sweet and spicy romance!"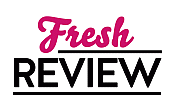 Reviewed by Miranda Owen
Posted April 4, 2017

ZERO TO SIXTY is book three in Marie Harte's Body Shop Bad Boys series. Sam Hamilton, like the rest of the guys working at Webster's Garage and just about any other big guy with tattoos, often gets dirty looks and pegged as a potential troublemaker. The reality is that, although he likes to let loose on occasion, he is a guy who cherishes his adopted family and has a huge soft spot when it comes to animals. It's difficult to not fall for Sam as you read ZERO TO SIXTY, just as the heroine does. Massage therapist Ivy Stephens has niggling self-doubts just as Sam does, but she's smart enough to realize how lucky she is to have found Sam.
Like any good romantic comedy, it's a cute dog named Cookie that brings Sam and Ivy together. When Sam and Ivy embark on a romantic relationship, they are taking a chance because each is vastly different than what the other person is used to. I love how organically the relationship develops over the course of ZERO TO SIXTY. Marie Harte brings together a hero and heroine who are adorable together and yet smoking hot at the same time. Ivy is extremely easy to relate to and like, and Sam's internal monologue and the way he cherishes Ivy make this book so much fun to read.
Foley's biological mother is the villain in this piece and dark cloud on the horizon, but thankfully she doesn't really make her presence felt until near the end, and she's not around for long. ZERO TO SIXTY showcases the strong relationships that Sam has with Foley and his mom Eileen, as well as with the rest of the guys at the shop. These healthy and supportive relationships act as a nice contrast between that of Sam's relationship with his biological mom. Some parts of ZERO TO SIXTY will have you reaching for a tissue, while others will bring a smile to your face.
ZERO TO SIXTY is a blast and a half, and a sweet and spicy romance. Sam and Ivy's unexpected romance makes great therapy for Ivy and Sam as they get over the bad memories caused by her ex and his mother. I am crazy about this Body Shop Bad Boys series and can't wait for the next one!
SUMMARY
BAD BOY SAM + GOOD GIRL IVY = LEARNING TO LOVE AGAIN
After her last disaster of a relationship, Ivy Stephens is content being single. She has her job, her apartment-and the cute little puppy she's seen hanging around. When he escapes, she finds her search efforts aided by a big, burly, devastatingly handsome man. One who claims a prior claim on her dog.
Sam Hamilton is at loose ends since his best friend fell in love. He finds a sense of purpose in rescuing strays. The puppy who's stolen his heart just happens to run into blond, beautiful Ivy. And Sam can't help hoping she'll take in one more stray-him-for good.
Excerpt
Ivy sighed. Time to go puppy hunting again. She double- checked to make sure she'd locked the front door, then used the restroom. She left through the back hall and had just opened the backdoor to leave when a large man appeared from out of nowhere.

She gasped and jumped back.

He just stood there, looming like a giant, his hands tucked into his jean pockets. He had to stand well over six feet tall, and his frame looked massive. He wore a zipped up, padded black jacket that only enhanced his size. His short, dark-brown hair could use a cut, and his eyes remained shadowed despite the overhead patio light. She thought she saw a hint of ink along his neck but couldn't tell because of the play of darkness over his features.

"Ah, hello," he said in a deep voice. A shivery voice.

When he didn't make any sudden movements, she started to relax. He backed up a step to give her more space, and she cleared her throat.

"Hello. Can I help you with something?"

"Sorry. I knocked on the front door, but no one answered. So I came around back, like the sign said to."

A normal thing any client might do. But this man was no athlete or nine-to-fiver with tight rhomboids. This man screamed dangerous, in more ways than one. For some reason, when the light hit his mouth, she couldn't look away, thinking how pretty his lips were in a face chiseled from granite.

"We're closed. But if you'd like to schedule a massage, I can give you my card."

"Um, okay." He took another step back. "I can wait out here while you get it."

She fished in her purse and found it, then took a leap of faith and left the office, locking the door behind her. Leaving her with this stranger, alone, in the confines of the small back patio outside the office. The one fenced in for privacy.

Ivy got a grip on her runaway imagination, sensing no real danger from the man, just overwhelmed by his presence. She held out her card. "Here you go."

He took it, careful not to brush her fingers. But jeez, he had big hands. "Ivy Stephens, LMT." Licensed Massage Therapist—since she'd put herself through school eight long years ago.

She nodded. "Bodyworks is closed now, but any of us here can help you. My number's on the card."

"Great. Thanks." He shuffled his feet. "I've been thinking about getting some work done."

"Yeah?" She walked cautiously around him and exited the side gate. She continued along the side of the building, back to the lit and populated main sidewalk. Ivy blew out a breath, trying not to feel so relieved.

"Yeah," he said, walking next to her. "Name's Sam." He stopped on the side of the walk, out of the way of foot traffic, and held out a hand.

She stopped and took it, to be courteous. The heat in his humongous palm startled her. As did the calluses. She glanced down, and his sleeve rose up his arm, revealing tattoos. A look at his neck showed she'd been right earlier. He had what looked like inked vines and barbed wire creeping up his neck from under that jacket. Wow.

He let go of her hand slowly, his gaze narrowed on her face.
---
What do you think about this review?
Comments
No comments posted.

Registered users may leave comments.
Log in or register now!