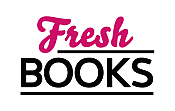 Summer Reads are HOT in July!
"Coyote shapeshifter is kidnapped and taken overseas"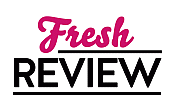 Reviewed by Make Kay
Posted March 28, 2017

It's hard to believe we're already up to book 10 in the fabulous Mercy Thompson series by Patricia Briggs! SILENCE FALLEN is another keeper for my Briggs shelf. I can't get enough of the Tri-Cities supernaturals and the Columbia Basin wolf pack. I re-read all of Briggs' books in both the Mercy Thompson series and the Alpha and Omega series each year because I love them so much. Briggs' worldbuilding is superlative, and the mix of humor, fighting, and suspense is masterful.
Mercy Thompson is a coyote shapeshifter. Raised in a pack of werewolves, she learned to compensate for her smaller size and lesser superstrength by being sneaky, fast, and using her smarts. She's also learned to compensate by having a very smart mouth, which I adore! Mercy's mouth often writes checks that her body struggles to cash, which is part of the joy of reading Mercy books. When Mercy first mated Adam, the alpha of Columbia Basin, his pack did not accept her, thinking she would make them weak. Mercy has proven herself and finally been accepted by all the wolves as someone with undying loyalty and honor (and man, I wanted to strangle them while they made up their minds about her in the previous books). But now, Mercy is abducted from her home territory and carted halfway around the world to Europe. Her mate bond broken or blocked, Mercy manages to escape her captors in coyote form. However, she's penniless, naked, and without allies in a hostile foreign environment.
Much of the book shows Mercy and Adam operating independently, without any contact. The author shows up things in a nonsequential format, and I must say I'm still shaking my head as to why. Perhaps it is to heighten the reader's sense of disorientation? We get individual chapters written in either Adam's or Mercy's voice, with events sometimes occurring at the same time. It's strange to have them operating independently for so much of the book, but it does not diminish my enjoyment of the story. I love how more of the world is being drawn into the fight between fae, vampires, wolves, and humans. Mercy's sphere of concern has increased from the Tri-Cities, to the U.S., and now to include Europe as well. More shifting alliances and enemies to juggle keeps the series fresh and lively.
SUMMARY
In the #1 New York Times bestselling Mercy Thompson novels, the coyote shapeshifter has found her voice in the werewolf pack. But when Mercy's bond with the pack—and her mate—is broken, she'll learn what it truly means to be alone...
Attacked and abducted in her home territory, Mercy finds herself in the clutches of the most powerful vampire in the world, taken as a weapon to use against alpha werewolf Adam and the ruler of the Tri-Cities vampires. In coyote form, Mercy escapes—only to find herself without money, without clothing, and alone in the heart of Europe...
Unable to contact Adam and the rest of the pack, Mercy has allies to find and enemies to fight, and she needs to figure out which is which. Ancient powers stir, and Mercy must be her agile best to avoid causing a war between vampires and werewolves, and between werewolves and werewolves. And in the heart of the ancient city of Prague, old ghosts rise...
---
What do you think about this review?
Comments
No comments posted.

Registered users may leave comments.
Log in or register now!