"Road Trip Adventure!"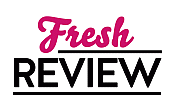 Reviewed by Susan Gorman
Posted March 15, 2017

Candis Terry is one of my favorite authors. I love her unique characters, their families and the small town atmosphere she creates in each of her series. PERFECT FOR YOU is Ms. Terry's new novel and it's a modern, fast-paced twist on the office romance.
I loved the road trip part of the novel! The attraction between the couple sizzled from the minute Dec pulled up to Brooke's driveway and this drew me into the story, Declan is surprised to see Brooke in casual clothes and that her puppy is going on the trip with them. I enjoyed reading the scenes where Brooke encourages Dec to slow down and enjoy the trip—to have fun. Their 15 -hour trip made me laugh especially when Brooke tempted health conscious Declan to try junk food and convinced Dec to take the scenic route to his family's home. I admired Brooke's devotion to Dec and her desire to have him slow down and enjoy life... and the way she went about it!
It took me a while to warm up to Declan. He was so stubborn; so work oriented and couldn't see what was in front of him! The author did a great job navigating the complicated romance between these characters. Terry writes fabulous heroes. She is able to give the reader understanding into their thoughts and actions through the conversations between the characters. The conversations between Declan and his brothers helped me understand Declan's perspective. Terry delivers a superlative passionate romance and she weaves in several secondary stories into the plot. The characters have hard choices to make as their story unfolds. Declan and Brooke's journey is filled with emotion, lots of humor and love. The conclusion to the novel has several unexpected surprises and was perfect for the couple! Looking forward to the next book in this series!
SUMMARY
Meet the Kincade brothers: they'll do what it takes to protect their legacy—but what happens when love gets in the way?
Declan Kincade has spent so much time chasing success he's almost forgotten how to just live. Lately, though, his all-business routine has been thrown into disarray. Brooke Hastings is the best employee Dec's ever had: polished, capable, and intelligent. After four years, he's just realized that she's also smoking hot. But their working relationship is too valuable to stake on a fling, no matter how mind-bendingly pleasurable it promises to be . . .
What's worse than never meeting the right man? Finding him, and then working side-by-side every day while he remains absolutely blind to your existence. That is, until one temptation-packed road trip changes everything. Teaching her gorgeous, driven boss how to cut loose and have fun is the toughest challenge Brooke's ever faced. But it's one that could give both of them exactly what they need, if Dec will take a chance on a perfect—and perfectly unexpected—love . . .
---
What do you think about this review?
Comments
No comments posted.

Registered users may leave comments.
Log in or register now!