"Be prepared to be swept off your feet."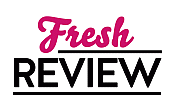 Reviewed by Sandra Wurman
Posted March 15, 2017

Be prepared to be swept off your feet by the most unlikely person -- Marcus. So tough and yet probably the most endearing character you will ever meet all thanks to Lily Everett in the next book of the Sanctuary Island series -- HOME AT LAST. Hard to say but HOME AT LAST may just be the best of the bunch -- definitely qualifies as one of my favorites of a fabulous assortment of stories.
We met Quinn and Marcus as sort of supporting cast in a previous Sanctuary Island story. They caught my attention and lucky for us -- Lily Everett felt the same. Quinn and Marcus deserved their own book so here it is.
Undeniable connection between these two people that have actually known each other their entire lives -- lived in houses each remotely located at the tip of the island. Quinn always had a soft spot in her heart for Marcus and although ten years difference in age they had a respectful kind of relationship that transcended the age difference. Quinn love following Marcus and his friends around and to his credit Marcus was fine with that.
Their lives were so disparate though. Quinn grew up with a flower child aura believing mother and hardworking dad and lots of love. Marcus' family life hit a sudden dead end in the passing of his mother. It was no wonder that Marcus' life would ultimately take him away from the island. Military and secret service became his new life -- his family and now returning to Sanctuary Island Marcus has some deep emotional personal wounds that are still raw.
Quinn is the breath of fresh air that Marcus desperately needs. A brief affair went nowhere -- because Marcus would not allow Quinn to take on his demons. So he summarily squelched the best thing that ever happened to him in a very long time. And in doing so hurt Quinn and angered the close know community on the island that basically closed ranks around their darling. How dare he hurt their Quinn -- totally unacceptable.
But Marcus is Quinn's fiercest protector and as such agrees to act as her boyfriend in a crazy scheme she concocts to save her parents' marriage. And of course this is where it becomes complicated. Sorting real from fiction when the lines get decidedly blurry. Especially when it is so obvious to anyone around them that they are in love. There is something about a Lily Everett story that makes you feel as if you are a participant in a wonderful adventure -- a sort of guest at a grand party -- with a guest list of your dearest friends. Marcus and Quinn practically jump off the page -- a very real almost human creation of Lily Everett's fabulously talented mind and imagination. HOME AT LAST is one of those books you really don't want to end. The conversation is smart, sharp, and witty and brings out so much about each character. The vision of each scene is vividly captured. All and all a terrific addition to the Sanctuary Island series which has been a joy to read.
SUMMARY
Home is where the heart is…
In Lily Everett's Home at Last, Marcus Beckett left Sanctuary Island after his mother's funeral, and he hasn't been back since. Until now. Needing a change from the high-risk, high-stakes life of a bodyguard, Marcus makes a solitary life for himself running the neighborhood bar in his hometown. His only mistake? Seducing and then dumping the town's sweetheart, Quinn Harper. Marcus knows he did the right thing—a good girl like Quinn has no business with a broken man like him. But now no one will come to his bar, and he's watching his last chance at a peaceful life go up in smoke. So when Quinn proposes a fake four-week courtship, he can't refuse…even though he knows it's a bad idea.
It's a romantic charade that will buy Quinn time to distract her mother and father from their own marital problems—and will help Marcus welcome back some paying customers besides. But what begins as an engagement of convenience slowly transforms into a deeper connection, one that heals both of their hearts. . .and ignites the simmering passion between them. Could it be that pretending to be together is just what Quinn and Marcus needed to give their real love a second chance?
---
What do you think about this review?
Comments
No comments posted.

Registered users may leave comments.
Log in or register now!