"Sparkling new world of handsome alpha male pleasure slaves"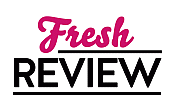 Reviewed by Make Kay
Posted March 15, 2017

THE DEEP END is Kristen Ashley's first foray in the world of BDSM. Book 1 in the The Honey series, this book is set at the elite Honey Club, billed as "a decadent sensual world where gorgeous alpha males are pleasure slaves committed to fulfilling a woman's every desire. At the elite Honey club, no boundary will be left untested, and one's darkest desires will become a sensual reality."
Amèlie is a domme who is searching for not only the perfect submissive for the club, but also for someone who can share her life and start a family with. She's a rich woman who lives a somewhat unfulfilling life, unhappily managing her money and volunteering at the local vet to help out abused animals (meant to give her a softer side for the story, I'm sure). Amèlie seems sort of like a Dominant Lite, smoothed out for the purposes of appealing to a more mainstream audience, as compared to other authors' creations such as by Joey Hill or Emma Holly.
Olivier is a blue collar fireman who lies about his lack of experience on his Honey Club application. He's still dithering about his need for a D/s lifestyle. Despite being a submissive, Ashley just can't help herself and writes him as her typical alpha hero outside of his D/s scenes. Olivier is repeatedly referred to as an alpha submissive. I rolled my eyes at that designation, and once I finished with the book, I set out to research this term, since it seems ludicrous to me. It seems this is a new term floating around the online BDXM world, and one that some in the scene have disdain for. You decide if it works for you as you read the book.
The first few chapters of the book have a lot of disorganized thoughts and unusually poor sentence structure, even for Kristen Ashley. Those of you who have been longtime KA know what I'm talking about! Fortunately, the writing evens out fairly quickly. If you are an erotica fan, I think the sex scenes will definitely float your boat. KA knows how to write the sizzle! Where this book really shines is in the interpersonal interactions, though. Outside of the bedroom (or dungeon, as it were), Amèlie and Olivier are like any other couple, having their misunderstandings and hurts as they stumble into love.
I find myself curious as to Ashley's motivations for branching out into an unrelated genre from her other romance books. However, she has written motorcycle club, fantasy, and contemporary romances and to me, the BDSM is not too much further on the continuum than her MC books. While this book will not go on my KA Keeper shelf, I do believe I will pick up the next book in the series to see where Ashley takes us next. THE DEEP END by Kristen Ashley is the kind of book that makes the reader want to track down their significant other for some "quality time" after reading, and that can be a marvelous thing!
SUMMARY
Enter a decadent sensual world where gorgeous alpha males are committed to fulfilling a woman's every desire…
Olivier isn't sure what he's gotten himself into when he joins the Honey Club, only that a dark part of him hungers for the lifestyle offered by this exclusive club. Here, no boundary will be left untested…and one's deepest fantasies will become an exquisite reality.
When Amélie invites Olivier to surrender, she gives the alpha submissive what he craves. Soon they both find themselves falling harder than they ever anticipated—but as their connection deepens, the truth about Olivier's past could destroy everything…
Gripping and seductive, The Deep End is the first book in a sensational new series from bestselling author Kristen Ashley.
---
What do you think about this review?
Comments
No comments posted.

Registered users may leave comments.
Log in or register now!