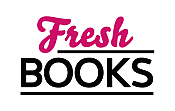 Read some great books in April...you'll be blooming!
"Buckle up for a wild ride in this thrilling Arctic adventure!"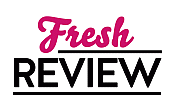 Reviewed by Viki Ferrell
Posted March 7, 2017

While on a scientific mission in northern Canada to study a huge solar storm, Donovan Nash and his Eco-Watch crew encounter a Boeing 737 nearly hitting their Gulf Stream and then crash landing on an iced-over lake. Intrigued by the crashed jet, and then seeing a young woman escape the downed plane, Donovan has his pilot land on the lake as well. He finds her in the snow nearly unconscious. She says her name is Sofya, and she tells him only one other thing: "Don't let them know I'm alive, they'll kill everyone." Donovan wants to know who "they" are, so he returns to the crash sight with plenty of equipment to investigate.
Meanwhile, Donovan's wife, Dr. Lauren McKenna, and his daughter Abigail are in Innsbrook, Austria visiting old friends just before New Year's. When part of the chalet where they are staying explodes, Lauren and Abigail leave on horseback to escape the attack. They meet up with their host and hostess in town and fly to Poland to a safe house. The attack on Donovan's family has already begun. But who are the people that Sofya warned him about, and why are they doing this?
Buckle up for another wild adventure with Donovan Nash and his Eco-Watch team. SECONDS TO MIDNIGHT is another Philip Donlay thriller that will have you hanging on to your seat throughout this turbulent ride. Mr. Donlay does an excellent job of explaining the connections between all the supporting characters and how they came to be a part of Donovan Nash's life. Donovan is a larger-than-life character, strong and resilient, yet humble and realistic.
You'll enjoy high-speed chases by car, horseback, helicopter and snow-mobile. While most of Donovan's part of the story is set in Manitoba, Canada, Lauren is jetting across Europe searching for the same answers as Donovan. For all you aviation buffs out there, there's plenty of technical jargon to keep you on your toes in trying to keep the planes and helicopters in the air. SECONDS TO MIDNIGHT is another fast-paced, riveting installment in Mr. Donlay's Donovan Nash series, but it can be enjoyed as a stand- alone. I know I've enjoyed all of them!
SUMMARY
While on a routine Eco-Watch flight above northern Canada to study one of the most powerful solar flares in history, Donovan Nash and Michael Ross narrowly miss colliding with another aircraft—a Boeing 737 that's not supposed to be there. With the mysterious 737 trailing smoke, Donovan and Michael watch as the stricken aircraft makes an emergency landing on a frozen lake.
As the Boeing breaks through the ice and begins to sink, a figure escapes into the frigid water and manages to climb up onto the ice. Donovan reaches the lone survivor and discovers it's a young woman. Just before she blacks out, she whispers a dire warning, "Don't let them know I'm alive—they'll kill everyone." Seconds to Midnight plunges Donovan Nash and the Eco-Watch team into a fight for their lives. While Donovan searches for answers at the bottom of a frozen lake in Canada, his wife, Lauren, runs from operatives embedded in the top levels of the Russian Government. With communication in the Northern Hemisphere crippled by the massive solar storm, Donovan, Michael, and Lauren battle for each second, as the clock ticks toward a possible Armageddon.
---
What do you think about this review?
Comments
No comments posted.

Registered users may leave comments.
Log in or register now!