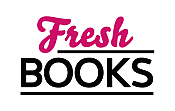 Great new reads in September
"A perilous road to romance for a budding authoress and a brooding cowboy"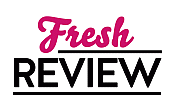 Reviewed by Monique Daoust
Posted March 7, 2017

Romance Western | Romance Historical | Inspirational Romance
Essie Vanderfair was determined to top her rival Victor Daley; if she could only write that elusive successful book. Essie's family scoffed at her choice of career, that of a dime novelist, and so did her former beau; they all deemed that she did not take life seriously enough. There might be some truth to this, but what's a girl with so much imagination to do? Little did Essie know that on her trip to Evanston, she would find the inspiration she was looking for. The train she's on is suddenly stopped by a gang of outlaws, and instead of the imminent danger, Essie sees the perfect opportunity for a story; she boldly asks the gang to accompany them, but visions of ransom dance in one head upon hearing that she is the granddaughter of railway tycoon Henry Vanderfair. Essie is thrilled that Texas Titan is with the train robbers, she will be able to interview the infamous outlaw. But the Texas Titan is not pleased at all, since he is not Tex, but in fact the outlaw's twin brother, Tate Beckett. Tate is a Pinkerton agent, posing as his brother, he has vowed to rid the world of villains, and Essie will do nothing but complicate his already difficult undercover mission.
Essie and Tate's romance is a very unusual one, because from the beginning it is hampered by Tate's secret. While he admires Essie, her resourcefulness, her sunny disposition, he can't let himself fall in love with her, as she could expose him even unwillingly, and compromise his cover and get them both killed. Essie feels drawn to Tate, she sees there is a good man underneath, but she can't shake the feeling that he's hiding something. Still she prays that he will see the light and that God will inspire him to turn his life around; Essie might be adventurous, but she can't really fathom how she would deal being the wife of an outlaw.
It's uncanny how Ms. Henrie makes it all work, and in spite of how it might sound, THE OUTLAW'S SECRET is not at all farfetched. Essie is an amazing character; she is so full of life, and she endears herself to almost everyone because she really cares, and she truly sees everything as an adventure for research purposes. This is a tremendously fun part of the book because she is so optimistic and enthusiastic, that we can't help but cheer her on, until reality catches up with her when an unfortunate turn of event puts her and Tate in grave danger. Ms. Henrie provides a vivid, and realistic depiction of the life of an undercover agent in Victorian America, and Tate is quite the tortured character, even if he doesn't even realise it himself.
THE OUTLAW'S SECRET is a surprisingly quick read, mostly because of the brisk pace, the smooth writing, the fabulous dialogues, but also because the characters captivated my imagination and my heart, because they feel so genuine; I could easily picture Essie, all naïve and insouciant; the outlaws and their surprising backstories, and Tate's dilemmas. The inspirational angle was also quite apropos, as both Essie and Tate do need guidance from Above; in a few occasions, their prayers really hit home, and provide food for thought. And what a treat awaits us later on this year with more tales from the Old West from Stacy Henrie!
SUMMARY
Lawman in Disguise
Getting taken hostage by a gang of train robbers wasn't in dime novelist Essie Vanderfair's plans, but interviewing these men could make her career soar. Especially since the gang includes legendary outlaw Tex Beckett, better known as the Texas Titan. Tex is famed for his protection of women and children, so she'll be fine…right?
Keeping the gang in line was hard enough before a stubborn, beautiful writer interfered. Now Tex is scrambling to keep Essie safe, to gather evidence against the gang and most of all to hide his dangerous secrets. First, that he's a detective working undercover. And second, that he's not the Texas Titan at all, but Tex's twin brother, Tate Beckett.
---
What do you think about this review?
Comments
No comments posted.

Registered users may leave comments.
Log in or register now!