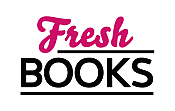 Fall in love with June books!
"Revenge has never been sexier"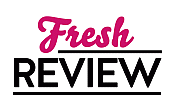 Reviewed by Monique Daoust
Posted February 28, 2017

Romance Erotica Sensual | Romance Contemporary
Lucas Thorn has, literally, a woman for every day of the week, except Sunday; there is a method to his madness. He wasn't always a player: he was once engaged to his high school sweetheart, Kayla Black, and just as he was to get married, it all went downhill when it became public knowledge that he had cheated on his fiancée. Avery Black, fresh out of college, got a great job which she promptly lost, and her overbearing parents insist that, if she doesn't get another job within two weeks, she will have to move back home, which is the last thing Avery wants. She lands a paid internship as assistant to a Grant Learning VP, who happens to be the CHEATER himself: Lucas Thorn. She can't, she won't, but she must: it's either work for the devil himself or go back to hell.
Lucas Thorn is a CHEATER, well, not exactly; it's a very complicated story, and nobody does outrageously complicated like Rachel Van Dyken! The thing is, when you look at all the events leading to Avery working for Lucas, it feels eerily real. Pettiness along with circumstances that couldn't be helped had a domino effect, as the golden boy fell from grace, and while there are pages and pages of uproariously funny moments, there is a certain sadness that defines some aspects of Lucas' personality. Avery is appalled at Lucas' womanizing, and she tells him plainly that she will never be one of "his girls." The problem is, he is charming, the chemistry is definitely there, but Avery desperately needs this job, and she is also in a perfect position to avenge her sister.
The least that can be said is that the slightly manic Avery thinks up very creative ways of making Lucas pay for his transgression, and then what Lucas thinks is a great idea backfires in unimaginable -- and hilarious -- manner. Avery and Lucas bicker incessantly, insult each other, but it feels more like brother and sister banter; it's never unpleasant, and it does bring them back to when their respective families got along as one. Lucas has some issues, not exactly the ones we might expect, and Ms. Van Dyken does a tremendous job with character development, in what could have been a mindless farce, which is something that the author does supremely well. I thought it refreshing that the wedding debacle was not caused by a misunderstanding, some things at the time just couldn't be helped.
CHEATER, at first glance, seems to contain nearly every trope known to romance readers, and yet none at all. Rachel Van Dyken utilizes every detail at her disposal and blends them all to make a very convincing romance; everything felt right, and evolved logically. CHEATER is rather wild and explosive, very much like Avery. CHEATER is a very quick read, matching the breakneck speed at which everything goes, especially Avery! CHEATER is the first book in Ms. Van Dyken's brand new Curious Liaisons series, which promises to be wildly entertaining with laughs aplenty!
Learn more about Cheater
SUMMARY
Lucas Thorn wasn't born a cheater. All it took was a single moment—say, a certain disastrous incident on the night before his wedding—and boom. Reputation destroyed forever and always. So now he owns it. He has a lady friend for every night of the week (except Sundays—God's day and all), and his rules are simple: No commitments. No exceptions.
But a certain smart-mouthed, strawberry blonde vixen is about to blow that all to hell.
Avery Black has never forgiven Lucas for cheating on her sister. And suddenly being forced to work with him is pretty much a nightmare on steroids. Of course, it does afford her the opportunity to make his life as difficult as possible. But no good revenge scheme comes without payback. Because he didn't become the Lucas Thorn without learning a few things about women.
Now Avery's lust for vengeance has turned into, well, lust. And if Lucas stops cheating, it's definitely not because he's falling in love…
---
What do you think about this review?
Comments
No comments posted.

Registered users may leave comments.
Log in or register now!