"Photos prove that inner strength beats glamour"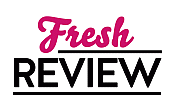 Reviewed by Clare O'Beara
Posted February 27, 2017

Non-Fiction Photography | Non-Fiction
Inspired by photos she was taking of her own daughters, Kate T Parker went further to photograph girls around America. The result is an inspiring and beautiful book of candid photos and quotes from girls aged five years to sixteen. STRONG IS THE NEW PRETTY is proven by the fact that these tremendous and achieving girls are skateboarding, swimming, ballet dancing, gaining karate belts, playing football, even piloting a plane.
We are all most beautiful when we are young. Every one of these girls is lovely. Some of the girls are covered in mud; others wear sports clothes or cadet uniform, or their faces shout grim determination as they complete a cross- country run. They are using their bodies as we were meant to do. The young cheerleaders speak of the strength, training and co-ordination required to succeed at this physical sport. The young horsewoman speaks of trusting her life to an animal four times her size, knowing that she can't outmuscle a horse. A much younger girl tells us earnestly that we need to be delicate when handling small creatures like birds. Several girls comment on how supportive friends are, and how important it is to be a friend, or a sister. Some of the girls featured have a disability or have survived illness - which in no way stops them from leading full lives.
Kate T Parker explains that when she was a little girl she insisted on having her hair cut short so she could be like her brothers. Just the same as me! Pretty comes from inner confidence, and physical activity, ideally outdoors, builds confidence. Kate has collaborated with Girls On The Run and has started a non-profit group. StrongIsTheNewPretty.org aims to provide equipment, coaching and sponsorship to disadvantaged girls.
If you want a book to give you faith in the future, or pick you up when you are feeling gloomy, I can recommend STRONG IS THE NEW PRETTY. Young women are our future. Let them learn and grow. Let them be themselves.
SUMMARY
Girls being fearless. Girls being silly. Girls being wild, stubborn, and proud. Girls whose faces are smeared with dirt and lit up with joy. So simple and yet so powerful, Strong Is the New Pretty celebrates, through more than 175 memorable photographs, the strength and spirit of girls being 100% themselves.
Real beauty isn't about being a certain size, acting a certain way, wearing the right clothes, or having your hair done (or even brushed). Real beauty is about being your authentic self and owning it. Kate T. Parker is a professional photographer who finds the real beauty in girls, capturing it for all the world to see in candid and arresting images.
A celebration, a catalog of spirit in words and smiles, an affirmation of the fact that it's what's inside you that counts, Strong Is the New Pretty conveys a powerful message for every girl, for every mother and father of a girl, for every coach and mentor and teacher, for everyone in the village that it takes to raise a strong and self-confident person.
---
What do you think about this review?
Comments
No comments posted.

Registered users may leave comments.
Log in or register now!