"A little bit down and dirty but a whole lot of sexy!"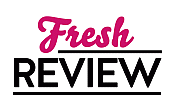 Reviewed by Miranda Owen
Posted February 12, 2017

Romance Erotica Sensual | Romance Contemporary
DIRTY MONEY is book 1 in Jessica Clare's Roughneck Billionaires series. The hero in DIRTY MONEY is different from any other billionaire hero Jessica Clare has written about before. Boone Price is a self-made tycoon, but he neither knows nor cares about the rarefied life of the social jet set. Boone is a man who knows about hard work and has a tough exterior. What bothers Boone is the disdain shown him by people who mock him, or disrespect him, because he doesn't look or act like the powerful and wealthy man that he is. Attractive realtor Ivy Smithfield seems like just the woman to give him a touch of class.
Boone has an earthy sexuality and is a rough and tumble kind of guy. What he lacks in tact or any kind of social graces, he makes up for by being honest with Ivy about his feelings for her. I also really like how Boone constantly confides in Ivy and tells her about his life in order to build a deeper connection with her, rather than have a purely sexual one. All those positives balance out the manly swagger and alpha tendencies. Because DIRTY MONEY is told from alternating perspectives, the reader gets Ivy's take on why she insulates herself from Boone as much as she is able. On some level, Ivy knows that Boone wouldn't turn her away because her pedigree is as lowly as hers, but her fear keeps her from taking a chance. Her fear and determination to be self-reliant make Ivy a realistically flawed and sympathetic character. DIRTY MONEY is part breezy, fun, and sexy story about a billionaire looking for a trophy wife but finding a soul mate instead, but it's also an intense character-driven story with emotional resonance.
DIRTY MONEY is a little bit down and dirty but a whole lot of sexy, with fun characters. Jessica Clare once again succeeds at getting the reader to empathize with her characters - perfectly capturing their anxieties as well as their moments of joy. I like how this hero and heroine wind up having more in common than they would ever imagine, and how those similarities create a soul- deep affinity between them. I love Jessica Clare's books and can't wait to see where she goes with this "Roughneck Billionaires" series.
SUMMARY
Southern Texas heats up when four roughneck billionaires set their sights on love in the new series from New York Times bestselling author Jessica Clare.
Boone Price and his brothers know oil; at least, the dirty, backbreaking side of working an oil rig. But when their scrubby, worthless hunting land turns out to be sitting on top of one of the biggest oil wells in North America, they go from the rig to the boardroom and end up billionaires practically overnight.
Now with enough money to do whatever he wants, Boone is developing a taste for fine things. And the finest thing he's ever seen is Ivy Smithfield, local realtor. Boone's determined to win her affection and show the world that he's more than just a dirty fool with a bit of money. Ivy's classy and beautiful - she'll make the perfect trophy wife. The fact that she's sexy and funny is just a bonus.
There's one tiny problem - Ivy's as dirt poor as Boone was. Her carefully crafted veneer of luxury? All an act to promote her business. What's Boone going to do when he finds out the woman he's falling for is, well, in his league?
---
What do you think about this review?
Comments
No comments posted.

Registered users may leave comments.
Log in or register now!