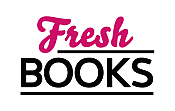 Fall in love with June books!
"A gripping mystery full of haunted characters and sizzling scandals!"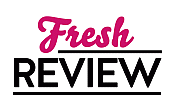 Reviewed by Miranda Owen
Posted February 12, 2017

A MOST NOVEL REVENGE is book 3 in Ashley Weaver's Amory Ames mystery series. Unlike the previous two books in this series, the usually somewhat estranged couple of Milo and Amory Ames find themselves in a much better place in their marriage. When Amory's beloved cousin Laurel invites them up to Lyonsgate, Amory and Milo work together to solve a tangled mystery from the past in order to figure out a murky murder mystery that's a little more recent. Ashley Weaver tells a captivating tale of mystery using settings both lush as well as bleak, while providing a host of curious characters behaving in even more curious ways.
Edwin Green's death seven years ago, at Reginald Lyons' Lysongate estate and immortalized in a fictionalized tell-all by the glamorous and infamous Isobel Van Allen, casts a pall over everyone who was there when he died. Years after Edwin's death, one by one, almost everyone who was there at the time is back again in a kind of deadly symmetry. I love a story within a story, and A MOST NOVEL REVENGE fits the bill and kept me thoroughly engrossed from beginning to end. Ashley Weaver does a brilliant job of creating atmosphere and building suspense. When Amory and Milo arrive at Lyonsgate, there is a feeling of foreboding as if they are there to prevent some unknown bad thing from happening. Each supporting character acts as a witness to events of a tragic past and become suspects when tragedy strikes again. As Amory tries to sort out motives amid old love affairs and resentments, she uses Isobel's book as a guide. As I read along, I caught myself wanting to dig in and read along with Amory as she uncovers past hurts and salacious celebrity gossip. Differentiating between suicide and murder becomes all the harder with each thing Amory discovers about her fellow guests.
A MOST NOVEL REVENGE is reminiscent of a beautifully baffling Agatha Christie tale with a dash of Daphne du Maurier Gothic windswept magic. This is a perfect book to get lost in and devour. Each book in this series surpasses the one before it, and is a true delight for mystery fans. I look to Amory and Milo's next adventure.
SUMMARY
"Well, darling, who do you suppose will turn up dead this time?"
With two murder investigations behind them and their marriage at last on steady ground, Amory and Milo Ames intend to winter quietly in Italy. The couple finds their plans derailed, however, when Amory receives an urgent summons to the English countryside from her cousin Laurel. At Lyonsgate, the country house of Laurel's friend Reginald Lyons, Amory and Milo are surprised to discover an eccentric and distinguished group of guests have also been invited, led by the notorious socialite Isobel Van Allen.
After years of social exile, Isobel has returned to England to write a sequel to her scandalous first book, the thinly fictionalized account of a high society murder at the very country house to which the Ameses have been called. Her second incriminating volume, she warns the house's occupants—all of whom were present when one of their companions was killed years ago—will tell everything that really happened that fateful night. But some secrets are meant to stay buried, and when a desperate person turns to murder, it's up to Amory and Milo to sort through a web of scandal and lies to uncover the truth, and the identity of a killer.
---
What do you think about this review?
Comments
No comments posted.

Registered users may leave comments.
Log in or register now!