"The most entertaining new village mystery series I've read in years"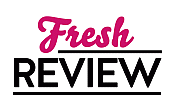 Reviewed by Clare O'Beara
Posted February 12, 2017

Mystery Historical | Mystery Amateur Sleuth
Sometimes you decide right away that you will enjoy someone's company. Lady Hardcastle and her skilled Welsh maid Florence Armstrong immediately struck me as being great fun and well drawn, sharp characters. Following A Quiet Life In The Country which I hadn't read, we see the two women settling into the English countryside in 1909 after many travels in the East. Lady Hardcastle, a widow, was injured and is gently recovering, keen to test her wits on a new challenge. Then they go to a country market, and the scene is set for IN THE MARKET FOR MURDER.
A cattle farmer named Spencer Caradine is the victim; he dies in the crowded pub on Chipping Bevington cattle market day. A rumour says he's been poisoned. As the police detectives have to come from Bristol, the task of asking local questions happily falls to the experienced lady, in co-operation with the village constable. Those were quieter times. The first order of the day is to find out how to get a telephone installed. The next, from whom to borrow a motor car and driver. Mrs Caradine gives a good picture of her late husband, as a disagreeable curmudgeon, and everyone concurs that he could start a fight in an empty room. But are there any motives for murder? Lady Hardcastle and resourceful Florence just have to keep making enquiries. There's a sidestep case involving a burglary. Coincidence, or not, they must discover.
As much as the time we enjoy the place; they go hand in hand. Before the Great War it was unusual for servants to be treated as equals but for all her muttering about a lady's maid who might not get supper tonight, Lady Hardcastle has known Flo for so long that she regards her as family. And Flo turns out to have played rugby with her brothers. The manor house is described in charming detail and items like an elephant's foot umbrella stand evoke the period. The wealthy of the district keep referring to their trips around the Empire, which lifts the tale completely from just being another village murder. And installing a telephone will have to wait upon the installation of telephone poles.
T E Kinsey tells us that he grew up in England and studied history at Bristol University, before writing for an entertainment website. Now he has started the marvelously engaging 'Lady Hardcastle Mysteries' I hope to be reading a lot more by him. IN THE MARKET FOR MURDER? Yes!
SUMMARY
Spring, 1909, and Lady Hardcastle, amateur sleuth and all-round eccentric, is enjoying a well-deserved rest. But a week after a trip to the cattle market, Spencer Caradine, a local farmer, turns up dead in the pub, face-down in his beef and mushroom pie. Once again, it is up to Lady Hardcastle and her maid, Florence, to solve the case.
Armed with wit and whimsy, not to mention Florenceís mean right hook, the pair set out to discover what really happened and why. Was it poison or just ill luck?
As they delve further into their investigation, they encounter a theft where nothing is stolen, a sťance with a troubled ghost and an ever-increasing number of Spencerís family and friends who might just have motive for murder. One thingís for sure: Lady Hardcastle has a mystery on her hands.
Revised edition: Previously published as The Spirit is Willing, this edition of In The Market For Murder includes editorial revisions.
---
What do you think about this review?
Comments
No comments posted.

Registered users may leave comments.
Log in or register now!