"A criminal preying on girl students is the target for the Manchester crime squad"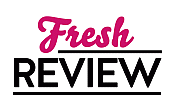 Reviewed by Clare O'Beara
Posted February 12, 2017

Senior Investigator Joanne Stuart is working to find a serial rapist in Northern England. The criminal drugs students and takes them away from their friends; when they are found next day they have no memory of the night, and a tattoo of a falcon has been inked on their skin. THE FALCON TATTOO is the latest in a series of police procedurals called The National Crime Agency.
I had not read the first book, but we are told quite quickly that Joanne has a girlfriend, Abbie, who wants to start a family for them using a sperm donor. Joanne is less than sure about this, given she has a risky job. I like that the tale looks at the long term effect on the students as they are interviewed again by the newly assigned officer. Joanne can see that the girls' confidence has been wrecked. She also has to worry that the attacker will kill someone if he is not caught. The unit set up to catch the man includes profilers and experienced police. With new mapping techniques and coordinated evidence, they are able to improve on the long-past Yorkshire Ripper investigation.
By following Jo as she retraces the steps of each girl, we see the built-up areas of Manchester and Salford, as well as the rustic spots where the girls were found on roadsides. Students drinking in groups on pub crawls are certainly not unusual, and the girls were being careful to drink from bottles which are harder to spike with drugs. But the criminal still managed to drug and isolate his victims, avoiding CCTV. He also managed not to be spotted dumping unconscious girls by busy roads. The profiler reckons that this is a highly organised criminal who thinks he can continue to beat the police. Maybe a media appeal to the public will help. Jo is suspicious, however, of a reporter who starts hanging around the case and trying to talk to the victims. Could he be the overconfident criminal?
Bill Rogers, who has been a teacher, comes from a long line of police officers. He has previously written a series about Manchester DCI Tom Caton and has moved seamlessly into the character of Joanne Stuart in the same setting. Some of the details may be distressing for readers and it's definitely for adult crime fans. THE FALCON TATTOO involves detailed psychological studies and evidence discovery, and reaches a flying finish.
SUMMARY
A violent attacker is on the loose. His calling card: a tattoo on his victims' skin. With no witnesses and no evidence left at the crime scenes, it will take all of the National Crime Agency's resources to track him down.
At the head of the investigation, codenamed Operation Juniper, Senior Investigator Joanne Stuart knows that the clock is ticking. The time between abductions is decreasing and the perpetrator grows ever more brazen. She fears it won't be long before his assaults turn deadly.
As the hunt closes in, Jo's already troubled personal life is put under further pressure. With danger closer than she thinks, just how far will Jo go to solve the case—and at what cost?
---
What do you think about this review?
Comments
No comments posted.

Registered users may leave comments.
Log in or register now!