"A lively romance brings the parents of twins together for Valentine's Day"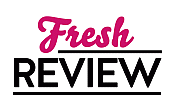 Reviewed by Clare O'Beara
Posted February 12, 2017

So when would you tell the father of twins that he had responsibilities? When they were on the way, or when they arrived or... Adelaide Smythe decided not to tell him. She and Wyatt Lockhart had a fling but as he's the son of a ranch owner and she's the daughter of a man who embezzled ranch funds and ran off with a floozy, Adelaide decided not to look as if she was asking for anything from anyone. TEXAS VALENTINE TWINS Jenny and Jake are beyond her power to cope with alone, however.
Adelaide is getting some work done to her home and Wyatt's mother has kindly offered to let the little family stay in a ranch cottage. That means having to face Wyatt, but Adelaide is determined to tough it out. But quick-thinking Wyatt has done some homework and due to a past incident in Nevada, when they were eighteen, he and Adelaide are connected by a piece of paper.
This is one of those amusing accounts which gets deeper as you read. There's a complication which had me laughing and second-guessing the outcome. Modern life isn't as simple as it was a few decades ago. I was surprised that in a book about twins, it's all about the adults until almost thirty pages in, but after that point we get plenty of feeding, changing, immunisations and messy clothes. Sounds exhausting, and Adelaide's still a bundle of emotions and nerves. Really, this is no time to be making life-changing decisions.
Wyatt lives in a converted barn, a beautiful open-plan home which is part of his horse ranch business. Descriptions are a nice part of this account as we get to know the various places and people. Locals will talk, and the Lockhart family wants matters to look respectable, but some undercurrents mean that all the problems can't be ironed out easily. Another nice touch is that Wyatt, who is charming and successful, explains he isn't perfect, just human. As Valentine's Day approaches, the two parents know each other better than they ever did. But they don't trust each other.
TEXAS VALENTINE TWINS is an adult romance by Cathy Gillen Thacker who has written several Lone Star State series like 'Texas Legacies; The Lockharts'. I enjoyed the twists that kept taking the book in new directions while the baby- minding seemed very realistic. Western romance fans will have a good time.
SUMMARY
---
What do you think about this review?
Comments
No comments posted.

Registered users may leave comments.
Log in or register now!