"Some relationships just need time"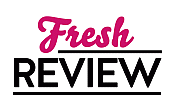 Reviewed by Sandra Wurman
Posted February 8, 2017

SOMEBODY LIKE YOU the first book in a new series by Donna Alward takes place in Darling Vermont whose claim to fame -- such as it is -- is the kissing bridge. Darling is a typical small town. Everyone knows everyone and their business. But now the town is looking raise its image with tourists. So the idea of updating the famous kissing bridge photo was born.
Laurel has just returned home to Darling, albeit slightly worse for wear, with her marriage and job left behind. The job was good, but the marriage not so much. Seems her ex-husband Dan decided he should not have married Laurel or any woman for that matter. Ah, the closet door just recently opened for Dan you see but that didn't mean there wouldn't be any collateral damage -- in this case Laurel's heart, hopes and dreams.
Now home Laurel is devoting all her energy establishing her garden nursery called The Ladybug. Lots of dirty hard work but in many ways sort of therapeutic until Laurel's past catches up with her.
Sheriff Aiden Gallagher has the auspicious honor of being the targeted victim of a milk shake attack courtesy of a very angry Laurel. They were both in high school at the time -- Aiden pretty full of himself and Laurel candidly surprised by his attention. Needless to say Aiden proved himself unworthy of Laurel's affection and it's been the talk of the town ever since.
Aiden had attitude and that carried him pretty far except there are people you just can't fool and the Gallagher's were a large close knit family with eyes on the situation. They were probably the only ones in the town of Darling that even suspected that Aiden truly cared for Laurel. It was all just a case of teenage crushes gone amok.
Now Laurel's back in town barely sparing a look in Aiden's way. But Aiden's up for the challenge -- well at least he thinks he is. Two wonderful people who just don't trust their respective hearts. It's going to take a lot of hard work to get beyond their past to see if there is any future. Let's see if the magic of the kissing bridge can help these two learn to love and trust again.
Donna Alward has once again treated us to some truly awesome people in this new series that takes place in the small town of Darling. There are evidently many stories to tell about these folk and in SOMEBODY LIKE YOU we are kind of introduced to many of them. Laurel and Aiden are pretty complex characters that have to face their pasts before moving forward. Donna Alward is always very fair but honest in dealing with the challenges her characters face. That's how she keeps them real. And that's why I am such a fan.
SUMMARY
A kiss to last a lifetime
Aiden Gallagher was only five years old when he appeared in a photograph on the Kissing Bridge. The town of Darling, Vermont, has used Aiden's image on the famed bridge—local legend has it that a kiss there results in everlasting love—as part of its tourism campaign. Now, twenty years later, Aiden is asked to recreate the moment with the woman he once kissed: Laurel Stone.
Recently divorced, there's nothing Laurel wants less than to pretend happily-ever-after with Aiden. As teenagers, their romance was no fairy tale—and Laurel has never quite forgiven Aiden for breaking her heart. But now that she is back in her hometown, and keeps bumping into police officer Aiden, Laurel can't deny that there's still a strong flicker between her and her old flame. Could it be that the Kissing Bridge is working its magic on Laurel and Aiden—and that all true love ever needed was a second chance?
Excerpt
By the time they were through, it was nine o'clock and time to open. Being a Saturday, business was brisk. Her dad dropped off the supplies and offered to stay to help cover the tagging, but with the heavy shopping traffic, Laurel decided to wait until things died down. For now the tarps covered the tags, and she'd focus on her customers. Otherwise her anger would get the best of her and that was bad for business. By six p.m., things had slowed considerably.

Laurel had been going flat out for ten hours, stopping for only fifteen minutes to run to The Purple Pig for a sandwich. Her stomach growled, her feet hurt, there was dirt beneath her nails and she really, really wanted a shower and a glass of wine—in that order. Laurel had just dragged out the hose to water the fruit trees when a half-ton truck drove into the lot and parked in an empty space.

The driver hopped out, and her heart slammed against her ribs as she immediately realized how she must look. Dirty jeans, mannish golf shirt that did nothing for her figure, scrubby ponytail through a Ladybug Garden Center ball cap, and probably smudges of dirt on her face and arms. Not that she was trying to look nice for Aiden or anything, but it was him getting out of the truck, looking sexy as hell in faded jeans and a T-shirt that stretched across his chest and shoulders.

She could pretend she hadn't seen him. Resolutely she turned on the hose and started watering the apple trees.

"Hey, Laurel," he called out, and that erased any hope of avoiding him.

She turned off the hose and faced him. "Aiden. What brings you by? Looking for a shrub or tree or something?"

Keep it businesslike, she reminded herself. The last thing she needed was for him to know that he had the ability to fluster her.

"I heard about what happened."

Of course he had.

"Don't even. I'm still pissed."

"I know it's not what you needed. Did Crystal tell you that you weren't the only one hit?"

Crystal must be the officer from this morning. "She did."

"Well, that must make you feel better."

She stared at him. "Better? Seriously? Since I opened a month ago, I've had to have the driveway re-graded, I've had to replace shrubs that were stolen from out front, deal with a break-in and vandalism, and now tagging. Trust me, Aiden, the only thing that would feel better is if you actually did your job and found out who was doing this."

She turned the hose back on.

He waited. He waited a long time. Several seconds, maybe thirty. Which was really not that long at all but definitely felt that way. She was watering the third tree when he sighed. "You're upset."

"No shit, Sherlock."

He met her gaze, and his eyes were soft, even though she'd basically just accused him of not doing his job. The understanding she saw there made her stomach churn. She didn't want to lash out, but that was what she did when she was hurt. Angry.

Stopping by was kind and thoughtful. She kept trying to make him out to be a bad guy, and he kept being nice. It definitely made it difficult for her to hate him. Particularly since her biochemistry betrayed her at every turn. Even now, when she was utterly preoccupied with the day's events, she seemed to notice everything. His hair, his eyes, the breadth of his chest, the armband tattoo that looked like some sort of Celtic braid, peeking just below the hem of his T- shirt sleeve. The shape of his lips . . .

He muttered something that was as creative a curse as she'd ever heard, and sounded suspiciously Irish. She couldn't help but laugh, and tried to clamp her lips shut again. But not before he saw and heard, and his eyes took on an impish gleam.

"You're not fine. You're tired and upset and rightfully so. You're also just as stubborn as you always were." He put his hands on his hips. "I take it you're not adverse to help, just help from me in particular."

Her face heated. Dammit.

"Maybe this could be my penance," he suggested, giving her a quick grin. And she wished she could take him seriously, but he always seemed to be teasing. It was one of the things she'd really liked about him and hated at the same time. Particularly now, when she wanted to be, if not mad, completely unaffected. And she wasn't. He was trying to cajole her out of her mood and it was working.

"It's Saturday night. Don't you have a hot date or something?" She turned on the hose again. Focused on the large plastic pot holding a cherry tree.

"Nope. Free as a bird."

Dammit again.

"Come on, Laurel. Peace offering. Manual labor for you to stop hating me."

She glanced over at him. "Why do you care so much?"

He was quiet for a moment, and to her surprise the teasing expression left his face. After a while he answered, his voice a little lower. "I don't know why I care what people think so much. I always have. I don't like anyone to be mad at me. Maybe it has something with being one of the younger siblings in the family. I don't know. I just know that I don't like it that you're still so angry." His intense blue gaze locked with hers. "It's starting to become a personal mission to win you over. To atone for past sins."

"Good luck," she said dryly, more touched than she wanted to admit.

His boyish grin was back. "Come on, Laurel. You know you can't hold out forever. You think I'm hot." He had the audacity to wink at her.

She rolled her eyes.

"You do. You have a thing for gingers. And you have to admit, I grew up kinda good." His hands were still on his hips and he tensed his muscles so that his shoulders and chest tightened beneath the thin T- shirt.

"I think you're a bit taken with yourself, to be honest," she replied. And tried not to smile. She didn't want to be charmed, but he was incorrigible.

"Laurel."

Damn, his voice was all silky- smooth now. "Yes, Mr. Narcissist?"

"You know damn well you want to hate me and you can't. Besides, I saw your face just now. Maybe if I took off my shirt . . ."

"Would you like to go somewhere private to be with yourself?" she asked, biting the inside of her lip. She shouldn't be enjoying this so much. And she wouldn't be, if she thought he was serious. But he was teasing her.

Like he used to do when they were friends. And today . . . she swallowed against a ball of emotion. Today she needed a friend, and all she'd had were well- meaning customers.

She looked over at him. "Jeez, Aiden. You're looking a little flushed. I think you could stand to cool off." And before he could reply, she flicked her wrist and aimed the spray of the hose right at the center of his chest.

The abrupt shock on his face was gratification enough, but then he grinned and reached to take away the hose. She danced away, still spraying him, admiring how the shirt now clung to his skin and the little droplets lit up his face and hair. A laugh bubbled up through her chest and out her mouth as she darted around the trees, dragging the hose with her. But there were too many pots and not enough room to maneuver and within seconds he caught her, wrapped one strong arm around her and wrenched the hose away with the other, spraying her in the process.

Cold water dripped from her nose, down her neck, over her bare arms. Aiden held her close against his body, close enough she could feel the hardness of his muscles, and thrilled at it. Their breaths came fast, their chests rising and falling with both laughter and the exertion of the struggle over the hose. But it was the way he was looking down at her right now that made her feel as if the lack of air was strangling her lungs. All it would take was the tiniest move and he'd be kissing her. Her gaze dropped to his lips— he'd always had fine lips— and she swallowed, nervous and scared at her reaction and turned on as hell.

She looked up, which was a mistake. Because he was staring at her lips. And his arm tightened just a little bit at the hollow of her back. Oh God . . .

A car horn honked and Laurel jumped back. He let her go, but the gravity of the moment remained.

Copyright © 2017 by Donna Alward and reprinted by permission of St. Martin's Paperbacks.
---
What do you think about this review?
Comments
No comments posted.

Registered users may leave comments.
Log in or register now!