"Can Eve Dallas stop the man hiding behind the mask?"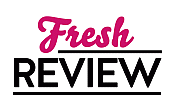 Reviewed by Debbie Wiley
Posted February 7, 2017

Romance Suspense | Suspense | Thriller Police Procedural
Daphne Strazza, the young wife of a high profile doctor, is found wandering the streets, confused and covered in blood. Lieutenant Eve Dallas and her husband, Roarke, are returning from a night out at a winter charity ball but they instantly stop to assist her. The only initial description Daphne provides is that her attacker resembles the devil. Eve soon realizes that Daphne's husband is dead from a violent attack. Unfortunately, the attack seems to be part of an escalating pattern. Will Eve and the rest of the team uncover who is attacking these high profile couples?
ECHOES IN DEATH is the 44th book in the In Death series but new readers can jump in at any point in the series and enjoy the police investigations Eve and her friends pursue. However, the relationships have been building over the course of the series and nuances may be missed if you are unfamiliar with the characters. In particular, the relationship between Eve and Peabody is growing and blossoming as they are both comfortable with who they are and how each one approaches police work.
There are few things more satisfying than finishing a J.D. Robb book, but ECHOES IN DEATH just might have surpassed my high expectations for one of Robb's books. I love Eve's dedication to her victims, even the ones who are as unlikable as Dr. Strazza. However, it is the way she interacts with and treats Daphne that melted my heart. In each new installment in the In Death series, we see Eve moving further and further past the emotional (as well as physical) damages done to her as a child and ECHOES IN DEATH offers us yet another turning point.
J.D. Robb continues to amaze me with her brilliant stories and characters in the In Death series. Forty four books later and I'm still hooked! ECHOES IN DEATH is a particularly dark murder case, but J.D. Robb handles the case details sensitively, showing us the strength that can emerge out of darkness. Bravo, J.D. Robb, for yet another stunning read that kept me sneaking reading time in when I should have been doing other things!
SUMMARY
This chilling new suspense novel from #1 New York Times bestselling author J.D. Robb is the perfect entry point into the compelling In Death police procedural series featuring Lieutenant Eve Dallas.
As NY Lt. Eve Dallas and her billionaire husband Roarke are driving home, a young woman—dazed, naked, and bloody—suddenly stumbles out in front of their car. Roarke slams on the brakes and Eve springs into action.
Daphne Strazza is rushed to the ER, but it's too late for her husband Dr. Anthony Strazza. A brilliant orthopedic surgeon, he now lies dead amid the wreckage of his obsessively organized town house, his three safes opened and emptied. Daphne would be a valuable witness, but in her terror and shock the only description of the perp she can offer is repeatedly calling him "the devil"...
While it emerges that Dr. Strazza was cold, controlling, and widely disliked, this is one case where the evidence doesn't point to the spouse. So Eve and her team must get started on the legwork, interviewing everyone from dinner-party guests to professional colleagues to caterers, in a desperate race to answer some crucial questions:
What does the devil look like? And where will he show up next?
---
What do you think about this review?
Comments
No comments posted.

Registered users may leave comments.
Log in or register now!