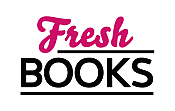 Summer Reads are HOT in July!
"Get ready for an exciting romantic suspense series!"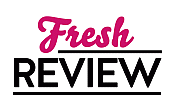 Reviewed by Monique Daoust
Posted February 2, 2017

Lieutenant Diego Torres is ambitious; a Navy SEAL, he aspires to reach the higher echelons. Not bad for a youth who used to hang out with gangs until he turned his life around. If he's successful with Operation Hammerhead, which he will lead, Diego will be on his way to the top. Diego thrives on competition, and so does Brandon Ramsey, who on the other hand has all the right political connections. But Operation Hammerhead goes disastrously wrong, Ramsey is presumed dead, and the team is under investigation for treason. Was Ramsey involved? Is he dead? Team Leader Commander Nic Savino sends Diego to collect intel on Ramsey's girlfriend, Harper Maclean. Ramsey kept showing pictures of Harper and their son Nathan to his teammates, even though she wasn't his girlfriend anymore; Savino thinks she could be involved in whatever went on with Ramsey. Diego thought Harper was a real looker, and he is to sublet the house next door to hers, but when he sees her, Diego thinks she's even more beautiful in the flesh.
Harper grew up in abject poverty, and even as a single mother, she made a good life for herself and 7 year-old Nathan. Harper lives for her son and her career as an interior designer. Her best friend, Andi Stamos, pleads with her to start dating again. Harper has no intention of having her heart broken again, but when she spots her new neighbour, Diego, practicing tai chi in his backyard, she's thinking it might be a good time to start.
I knew that Tawny Weber would one day write the romantic suspense I was waiting for, and she did it! The longer novel format gives the author more latitude to expand on the meaty suspenseful part that had been itching to come out for a while, while never forgetting the sultry romance Ms. Weber is known for. CALL TO HONOR is the first full novel in the new Team Poseidon SEAL series, and while this story is a standalone, there is a continuing story arc through the series; this is not to be confused with a cliffhanger.
Tawny Weber is known to write strong female characters, and Harper is her finest creation ever. Harper is a great mother, a good person, who struggled to become the woman she is, and she will do anything to protect her son and her livelihood. She has a terrific backstory, as is the case with Diego, and I loved that he is not ashamed of his shady upbringing; he's earned everything he now has. Harper and Diego have an undeniable chemistry, which is not merely sexual; they get each other, and they were delicious to see together. However there is that prickly situation: Harper doesn't know that Diego is really spying on her, and I find that keeping secrets from the other is often problematic, but Ms. Weber did a superb job, and I was never uncomfortable with the issue.
CALL TO HONOR is a tightly plotted story with a few startling turns of events, the characters are all credible and fully fleshed out, the pace never falters; there are some lovely sex scenes, and wonderful moments with Nathan, who is an absolute delight; he's a real little boy. And I hope we will see more of the fabulous Andi in the future. Tawny Weber strikes a perfect balance between suspense and romance in what promises to be a great series!
SUMMARY
The Poseidon team are hard-bodied, fiercely competitive navy SEALs. But when a sensitive mission goes disastrously wrong, three of the team's finest will have to trust their hearts and instincts to uncover the truth…
"No man left behind" is inscribed in the DNA of every SEAL and Lieutenant Diego Torres is no exception. But with a team member killed—and the body missing—Diego's honor is sorely tested. Now his career and reputation are on the line, and a traitor is hiding among them. Diego wants answers…and only one woman has them.
Single mom Harper Maclean has two priorities—raising her son Nathan and starting a new life. Her mysterious new neighbor may be impossibly charming, but Diego asks too many questions about her past—and about the father of her child. Questions she fears will reveal her burning attraction for Diego, and ultimately put them all in danger's path.
---
What do you think about this review?
Comments
No comments posted.

Registered users may leave comments.
Log in or register now!