"When life goes downhill, don't be too proud to ask for help"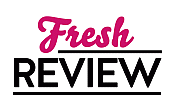 Reviewed by Clare O'Beara
Posted January 12, 2017

Inspirational Romance | Romance Contemporary
Another book in the popular Martin's Crossing series of contemporary western romances by Brenda Minton, sounded very appealing. This author has also written the Cooper's Creek series and many other westerns. HER GUARDIAN RANCHER gives the flavor of her responsible characters right from the title.
Daron McKay lives on a small ranch outside Martin's Crossing. Daron has returned from military service and gone into business with a few friends, despite the frowns of his attorney father. Emma Shaw, a neighbour, doesn't think she needs his bodyguard service. But swinging a baseball bat at meth addicts can be tiring. How did life in Texas Hill Country become so complicated?
Emma is an admirable lady. She's widowed, her husband died in combat, and has a little girl with a heart condition, plus a grandfather to care for. When not working the cattle or waitressing, Emma is taking a college course to aim for a better job. Now her granddad, aged eighty, is having problems driving. Her tack store is raided, and her daughter needs hospital care. Emma is used to being strong for everyone and keeps pushing Daron away. However, teamwork can be better than she realises.
Daron is among the people in the area who are first responders to accidents and fires. I wasn't keen on the way that various others of the team are continually described as 'the first responder' when a term like medic or EMT would do, or a name. But maybe that is how they say it in Texas. Daron, an amiable guy, hangs around Emma mainly because he promised his army buddy that he'd look out for her. How long is enough? Three years? Emma's brother-in-law, Pete, is also hanging around because he reckons Emma has a share of money that should be his. Daron wants to keep her safe, but he can't interfere in her life if she won't let him.
At one point Emma's old truck breaks down and her phone is out of charge. I'll just mention a simple phone charger that works off the car cigarette lighter. Ladies, it's a good investment. Emma finally decides to pray about her sinking life, and decides to let go her pride. Gradually. Her family needs help, even if she doesn't. This gently inspirational tale HER GUARDIAN RANCHER will lift your spirits and the romance is suitable for any reader.
SUMMARY
A Soldier's Promise
Three years ago Daron McKay made a vow to his dying army buddy: watch over his wife, protect his child. But he never imagined he'd fall in love with mom and baby. Now as Emma Shaw barely hangs on to her ranch and her daughter faces lifesaving surgery, the cowboy bodyguard is determined to see his promise through. But Emma doesn't want a hero. Especially one riddled with guilt. She'll make it on her own, just like she always has. With Emma, Daron faces his most difficult assignment: showing the battle-scarred widow that letting go makes you stronger—and that loving is worth the risk…
---
What do you think about this review?
Comments
No comments posted.

Registered users may leave comments.
Log in or register now!