"The most normal veneer can hide the darkest secrets."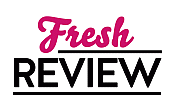 Reviewed by Lynn Cunningham
Posted January 12, 2017

THE LOST GIRLS is a tale of the long ago summer of 1935 when a five year old little girl named Emily Evans disappeared. Her sisters, Lilith and Lucy, are as close to each other as any sisters but Emily is always with their mother so she is not well-liked by her sisters. Every summer, the family packs up and goes to their lake house. The year of 1935 is a summer that starts out the same as all of the summers in the past but it ends up being a time of major changes and the revealing of dark secrets, most of them quite shocking. That summer ends with the vanishing of Emily and quite a serious confrontation within the family. Years pass, with their mother and Lilith both passing. Lucy is the last to go.
Lucy has left everything in a will to her niece, Justine, who has her own issues to deal with. She finds that she has inherited the old lake house along with everything Lucy owned at the time of her death. Justine takes this as a sign that this is exactly what she needs to make some much needed changes in her life. She packs up her two young daughters and heads across the country to see her inheritance. Once they arrive, it is to discover quite a bit about their ancestors as well as their secrets. Lucy has left a journal for Justine that solves all ancient mysteries, but will Justine know what to do with that information and will this be the new start that she envisioned?
Heather Young has skillfully crafted a novel that will mesmerize and hold you in its thrall from the first page until the last. I found that I really did not want THE LOST GIRLS to end. Packed with suspenseful mysteries, it is one of the most captivating stories I have had the pleasure of reading. While the plot line did leave some room for readers to insert what they feel is going on, it is never really quite what you think it is.
THE LOST GIRLS is easily one of those books that would make a totally hypnotic movie. As I read the story, I could actually picture the scenes depicted within the covers of this book. Not only would it be a stunning cinematic event but the plot is not something you can just let go of at a moment's notice.
Do yourself a favor and pick up a copy of THE LOST GIRLS today and prepare to spend the day curled up getting involved in this very different sort of world.
SUMMARY
A stunning debut novel that examines the price of loyalty, the burden of regret, the meaning of salvation, and the sacrifices we make for those we love, told in the voices of two unforgettable women linked by a decades-old family mystery at a picturesque lake house.
In 1935, six-year-old Emily Evans vanishes from her family's vacation home on a remote Minnesota lake. Her disappearance destroys the family—her father commits suicide, and her mother and two older sisters spend the rest of their lives at the lake house, keeping a decades-long vigil for the lost child.
Sixty years later, Lucy, the quiet and watchful middle sister, lives in the lake house alone. Before her death, she writes the story of that devastating summer in a notebook that she leaves, along with the house, to the only person who might care: her grandniece, Justine. For Justine, the lake house offers freedom and stability—a way to escape her manipulative boyfriend and give her daughters the home she never had. But the long Minnesota winter is just beginning. The house is cold and dilapidated. The dark, silent lake is isolated and eerie. Her only neighbor is a strange old man who seems to know more about the summer of 1935 than he's telling.
Soon Justine's troubled oldest daughter becomes obsessed with Emily's disappearance, her mother arrives to steal her inheritance, and the man she left launches a dangerous plan to get her back. In a house haunted by the sorrows of the women who came before her, Justine must overcome their tragic legacy if she hopes to save herself and her children.
---
What do you think about this review?
Comments
No comments posted.

Registered users may leave comments.
Log in or register now!