"Strong Series Keeps the Laughter Alive"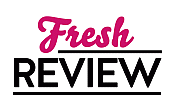 Reviewed by Diana Troldahl
Posted January 11, 2017

With cuddly protectors, hand bag of capacious and unusual contents, and of course her iPod loaded with appropriate playlists, the Earth's favorite First Lady takes on another evilly twisted plot that puts the entire planet in danger in Gini Koch's ALIEN NATION.
Picking up six weeks after book 13, CAMP ALIEN, Kitty keeps on keeping on doing what she does best, finding the craziest yet best options for extricating those she loves, and coincidentally the entire planet, from a near hopeless situation with all the verve and excitement of a super hero. Although the basic premise is the same as in previous entries, Kitty saves the world/universe, Gini Koch has a genius for drawing the reader into her world and providing an enjoyably unique ride every time, moving us from laughter to tears and back again. Although there are many, many old friends peopling the plot, there are some appealing new characters on Kitty's team I hope to see in future.
Back in 2010 when I reviewed Gini Koch's first book in her Katherine 'Kitty' Katt series, TOUCHED BY AN ALIEN, I was delighted, and hoped there would be many more to come. Six years and 13 books later, every entry in the series has kept that bone-deep delight alive, including ALIEN NATION.
It is possible the first book is still my favorite, but I am looking forward to book 15, ALIEN EDUCATION, due out in May 2017, with the same anticipation as I did book two.
SUMMARY
It's a typical day of bureaucracy and stress for President and First Lady Jeff and Kitty Katt-Martini, made more stressful when alien spacecraft are spotted making a beeline for Earth, none of them from the Alpha Centauri system.
Then a cryptic request from an old adversary pulls Kitty out of the White House and into an explosion—and an even more explosive situation. Not only is the Mastermind back in the game, influencing the Club 51 True Believers to find and destroy all Centaurion bases, but he's also found a dangerous benefactor and created some frightening new cloning abilities. And, just to make things a little more challenging, those alien spacecraft are coming to ask Kitty for protection, and asylum on Earth.
Police stations being blown up and war helicopters in play aren't enoughto keep Kitty down, especially when she's got some new alien friends helping out. But what these aliens share will rock the world—the other aliens on theirway to Earth are fleeing an enemy so terrifying that even a Z'porrah ship is trying to get to Earth for safety and protection. And if Earth isn't able to stop this threat, there may not be anything left of humanity.
Now Kitty and Company have to figure out where the Mastermind is and stop him, before any new aliens land. And then they have to save the world from a deadly invasion. Or, as Kitty calls it, Thursday.
---
What do you think about this review?
Comments
2 comments posted.
Re: Strong Series Keeps the Laughter Alive

hlw its really a nice http://spanishlovethings.tumblr.com/ jwqdhb
(Vishal Singh 3:57am February 6, 2017)
The term template, when used in the context of word processing
software, refers to a sample document that has already some details in
place; those can be adapted (that is added/completed, removed or
changed, differently from a fill-in-the-blank approach as in a form)
either by hand or through an automated iterative process, such as with
a software assistant. Once the template is completed, the user can edit
http://topformtemplates.com/free-fax-cover-sheet-templates/
http://topformtemplates.com/resignation-letter-samples-template/
http://topformtemplates.com/employee-attendance-sheet-tracker/
http://topformtemplates.com/employment-verification-letter/
http://topformtemplates.com/ , save and manage the result as an
ordinary word processing document. Word processing templates enable
the ability to bypass the initial setup and configuration time necessary
to create standardized documents such as a resume.
(Ankur Pathania 2:18pm March 23, 2017)
Registered users may leave comments.
Log in or register now!