"BritLit Delight"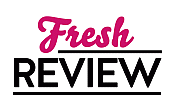 Reviewed by Kristen Donnelly
Posted January 10, 2017

Contemporary Chick Lit | Women's Fiction
One of my biggest takeaways from living in the U.K. was a cadre of delightful authors that I had never encountered before. Lindsey Kelk is one of those, and I have loved just about every book she's written. Her dialogue is snappy and the POV passages are sparkling and realistic. Each of her books make me homesick for the U.K. I feel like I could be in the pub with the friends and I know the cold she describes in my bones.
WE WERE ON A BREAK is no exception. But beyond that reality that she infuses her works with, there's a painful realism here. Liv and Adam have to decide if grass is greener on the other side or under the feet of a tried and tested and true companion. They have to have hard conversations with themselves and with each other and with the people that know them best. I appreciated how ugly Kelk allowed each of them to get, emotionally. By the time we hit the HEA, it was hard fought and real.
The sense of place in WE WERE ON A BREAK is so strong that some non-U.K. readers may feel a little lost over the cultural references, but nothing that will detract from the story. I enjoyed several quiet hours with this one and if you're a fan of British contemporary romance, I think you will too.
SUMMARY
'Witty, funny, warm and wise' Marian Keyes
Is it a break? Or is it a blip?
'You've just had a holiday,' I pointed out, trying not to yawn. 'Wasn't that enough of a break?' 'I don't mean that kind of break.'
There's nothing worse than the last day of holiday. Oh wait, there is. When what should have been a proposal turns into a break, Liv and Adam find themselves on opposite sides of the life they had mapped out.
Friends and family all think they're crazy; Liv throws herself into work – animals are so much simpler than humans – and Adam tries to get himself out of the hole he's dug.
But as the short break becomes a chasm, can they find a way back to each other? Most importantly, do they want to?
---
What do you think about this review?
Comments
No comments posted.

Registered users may leave comments.
Log in or register now!