"Sweet and exciting, these characters are just bursting with intrigue."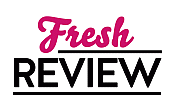 Reviewed by Annie Tegelan
Posted January 10, 2017

THE BRONZE KEY by Holly Black and Cassandra Clare is a little bit of a different read for me because it's a Young Adult novel. I've read books by both authors before so I'm quite familiar with their writing style. The Magisterium series, however, isn't targeted to teens but to middle graders so the language is slightly different than I'm used to. Nevertheless, I really enjoyed this book.
Sweet and exciting, these characters are just bursting with intrigue. The adventures that they get themselves into are really quite imaginative, which goes to show that with fiction, anything can happen. There's a great fantasy element to this series that I think will appeal to a lot of readers, both young and old alike. I would suggest reading The Magisterium series in order to get the fullest, richest experience out of the books.
THE BRONZE KEY is a little bit on the shorter side but it still offers a full-bodied story. I love that these two authors have come together to collaborate on The Magisterium series because I imagine it's something different for them as well. Co-authoring a series must have its difficulties, but the end result is fantastic. I look forward to reading what else these two authors write together!
SUMMARY
Students at the Magisterium are supposed to be safe. Under the watchful eyes of the mages, they are taught to use magic to bring order to a chaotic world.
But now the chaos is fighting back.
Call, Tamara, and Aaron should be worrying about things like pop quizzes and magic contests. Instead, after the shocking death of one of their classmates, they must track down a sinister killer . . . and risk their own lives in the process.
As Call, Tamara, and Aaron discover, magic can only be as good as the person who wields it. In evil hands, it has the capacity to do immeasurable harm — unless it is stopped in time.
In this striking third book of Magisterium, bestselling authors Holly Black and Cassandra Clare present us with a school where anything — good or evil — can happen, and the only way to unlock the truth is to risk everything to find it.
---
What do you think about this review?
Comments
No comments posted.

Registered users may leave comments.
Log in or register now!