"Cracktastic YA book where Cinderella moves in with the Carringtons from Dynasty"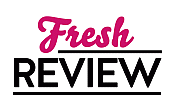 Reviewed by Make Kay
Posted January 5, 2017

PAPER PRINCESS is book 1 in The Royals by Erin Watt, the pen name of writing duo Jen Frederick and Elle Kennedy. While I like both of these authors individually, I must admit I was nervous to try this series, because I often don't care for YA romances. I finally broke down and read the series, and I'm really glad that I did. Fans of Kristen Ashley and the Bourbon Kings series by J.R. Ward will find this series to their liking. Likewise, fans of the 80's tv show Dynasty, Cruel Intentions, or Gossip Girl will enjoy these books. While this IS Young Adult (the protagonists are in high school), it's a fairly mature YA given the characters.
In an interview, when asked what readers can expect from PAPER PRINCESS, the authors said, "High drama, a strong emotional hook, messed up characters, and a forbidden romance. Oh, and the best darn heroine we could write. We love Ella." That's a very accurate (and rockin') description! These tomes are book crack- I devoured these addicting reads.
Ella Harper is a poor orphan who has turned to stripping to make ends meet as she struggles to survive after her mother died while Ella was halfway through high school. Callum Royal was best friends with Ella's absent father, and snatches Ella out of poverty, dumping her in the middle of his messed up family and their posh prep school that is filled with back stabbers and rapists. Yikes.
I like Ella. She's a little naďve, but an optimist and determined to not be spoiled by the excesses around her. Her pragmatism is a refreshing change from many YA romance characters. I also love Callum's five sons, who are all tragic figures in their own individual rights. The over- the-top drama and the interplay between all the characters sucked me in instantly. The whole thing is a like a slow- moving train wreck that you just can't look away from.
Fair warning, PAPER PRINCESS ends on a cliffhanger (as does book 2, BROKEN PRINCE), but fortunately for you, you can snap up all 3 of these cracktastic books by Erin Watt and binge read them!
SUMMARY
#1 New York Times Bestseller USA Today Bestseller
From strip clubs and truck stops to southern coast mansions and prep schools, one girl tries to stay true to herself.
These Royals will ruin you…
Ella Harper is a survivor―a pragmatic optimist. She's spent her whole life moving from town to town with her flighty mother, struggling to make ends meet and believing that someday she'll climb out of the gutter. After her mother's death, Ella is truly alone.
Until Callum Royal appears, plucking Ella out of poverty and tossing her into his posh mansion among his five sons who all hate her. Each Royal boy is more magnetic than the last, but none as captivating as Reed Royal, the boy who is determined to send her back to the slums she came from.
Reed doesn't want her. He says she doesn't belong with the Royals.
He might be right.
Wealth. Excess. Deception. It's like nothing Ella has ever experienced, and if she's going to survive her time in the Royal palace, she'll need to learn to issue her own Royal decrees.
---
What do you think about this review?
Comments
No comments posted.

Registered users may leave comments.
Log in or register now!