"A steamy return to the world of outlaws and enforcers"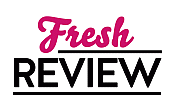 Reviewed by Annetta Sweetko
Posted January 5, 2017

Romance Science Fiction | Romance Suspense
Author Elle Kennedy takes us back into her apocalyptic world that pits outlaws against the council, who have RULED the people with an iron hand for too long. Reese was part of that world, until her mother's death and her own escape. She has tried to build a city, a safe haven for those who want to live free.
Reese has a problem, a past relationship that had gone terribly wrong and ended in tragedy, she doesn't want to deal with relationships again. Rylan is set on having Reese but just can't get the job done. He also finds he must win over Sloan, the man who stands by her side as she deals with outlaws and enforcers alike. Sloan would do anything for Reese, having loved her forever ... even step aside if necessary, but he will never break his promises to her. Is it possible that with Rylan's help they can both give Reese what she needs to continue to survive in the dark, destitute world?
RULED will not let you go as it holds you in its grip with action, tension and ... yes ... hope. I have read a number of books by author Elle Kennedy and this series The Outlaw Series has got to be the most exhilarating ride any writer can can send a reader on. I liked getting to know Reese who has been a mystery woman in a number of books in this series. For as tough as she has had to be there is a vulnerability that only the two men who love her can see. As for the men Sloan was an intriguing mystery man and Rylan we have met before, but this was both men's time to shine.
I will warn readers now that this book is highly sexual, as is the whole series, and does have quite a bit of M/M and M/M/F situations. If this bothers you then RULED might not be a book you will enjoy. Aside from these situation this book is also filled with action; the fight for survival and revenge; touches of humor, and even hits of the good things that come about despite the harshness of life; a young girl starts to blossom out of her traumatic past and a baby is welcome into the world. I can't wait to see where Ms. Kennedy takes us next as the end has an intriguingly, surprising twist.
Learn more about Ruled
SUMMARY
In the latest novel in the series with the "sexiest, baddest, hottest"* outlaws around, one woman must choose between the two men who want to claim her...
...Or does she?
Despite his magnetic personality, Rylan can't seem to seduce Reese, the deadly leader of their town of outlaws. Winning her over is a welcome challenge, but her indifference isn't the only thing standing in his way. If he wants Reese, Rylan must also win over Sloan, her stoic protector...
Sloan has always loved Reese, but their painful past has stolen his chances of a future with her. Rylan's interest in Reese only intensifies the tension—until Sloan begins to wonder if the reckless man might be the one person who can bridge the distance...
The last time Reese fell for the wrong man, she had no choice but to kill him. Now, she desperately wants to take what both Rylan and Sloan are offering. But if she makes the wrong call again, she risks losing them both.
---
What do you think about this review?
Comments
No comments posted.

Registered users may leave comments.
Log in or register now!