"A thrilling conclusion to the young adult urban fantasy series!"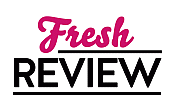 Reviewed by Debbie Wiley
Posted January 5, 2017

Miranda Kane has a bad feeling about the visit to the fortune teller but she can't refuse her sister, Tabitha's, request that they go. Unfortunately, something goes seriously awry and she awakens in the hospital with a mysterious tattoo. Worse yet, her sister soon goes missing and Tabitha's boyfriend is one of the suspects under investigation. Meanwhile, Miranda fears she's going to be left behind as she's struggling with the SATs due to her dyslexia. Can Miranda find all the answers she needs and figure out which boyfriend holds her heart?
I can't believe this is going to be the last of the Shadows Falls: After Dark series. No, correct that... I don't want to believe it! C.C. Hunter has crafted a magical world full of characters I've grown to love. MIDNIGHT HOUR is Miranda's story but the world where Shadows Falls exists is one I want to visit and revisit, time after time.
Miranda is a fun character, full of spunk even when things seem dark. I love that C.C. Hunter incorporates dyslexia into the storyline as it makes Miranda a bit more relatable. Yes, sometimes Miranda is a bit ditzy but her loyalty to her friends and family is never in doubt and I love seeing how C.C. Hunter pulls Miranda's story together.
MIDNIGHT HOUR may be the last book in the Shadows Falls: After Dark series but readers familiar with the series will appreciate each and every nuance of the storyline. New readers will find some of the aspects a bit rushed as the story and the relationships have been building over the course of the series as a whole. Do yourself a favor and start with the first book in the Shadows Falls: After Dark series and sit back and enjoy the journey C.C. Hunter has in store for you!
SUMMARY
After captivating millions across the globe, the Shadow Falls saga reaches its final—and most unforgettable—chapter yet! Prepare to fall in love all over again. . .
Being a dyslexic witch is a curse in itself, but Miranda Kane's time at Shadow Falls has helped her harness her magical powers. Now, just as she's finally mastered them and is preparing to graduate with her friends, a near-death experience threatens to ruin it all.
Miranda awakens in the hospital with a mysterious tattoo that no one can explain. As she struggles to make sense of it – and questions her feelings for a certain irresistible shape-shifter and a hot new guy – the strange markings begin to spread all over her body, leaving her desperate to find answers. But before she can solve that problem, a new one arises: her sister is missing.
Has her sister been kidnapped? Miranda will risk her life to find out. Will she live to share the day she's worked so hard for with her friends? When the clock strikes midnight, will Miranda make it to her graduation at Shadow Falls?
C. C. Hunter brings The Shadow Falls saga to a spectacular conclusion in this thrilling finale: Midnight Hour!
---
What do you think about this review?
Comments
No comments posted.

Registered users may leave comments.
Log in or register now!