"Trilogy of wonderful novellas for the season"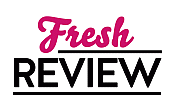 Reviewed by Sandra Wurman
Posted January 5, 2017

A trilogy of novellas by three authors who demonstrate their talent for romance with just the right touch of humor. SNOWBOUND AT CHRISTMAS is a really well done addition to this season's booklist.
First up is CLOSE TO PERFECT part of the Montana Men series by Jennifer Ryan. Small town living sounds idyllic and but reality is pretty far from that. Gossip and innuendo are one thing to live with but danger, envy, jealousy and rage -- well that's another story. Abby lived with a strict unyielding, uncaring father where saving face was more important than caring for his daughter. Abby found the love, caring and warmth missing from her folks with Dex. Young love but for Abby so much more -- until it too became a dark place for her and their unborn child.
Many years later circumstances prevail and Abby returns to her hometown knowing that unfinished business needs to be resolved especially between her and Dex. Unfortunately it looks like the political climate of the town has remained unchanged. Now Abby has to decide whether to stay or run again.
Next in line is HOT WINTER'S NIGHT by Lia Riley part of her Brightwater series. You seldom think of hot and steamy in the same breath as blizzard conditions but that's the reality of Goldie and Kit. Goldie of the stubborn, strong- willed variety of women who makes Kit, now the town sheriff, crazier than anything. He calls Goldie -- Cookie -- as in tough cookie -- kind of says it all.
Goldie was known as the Ice Queen but her friends saw her in a very different light and to Kit -- well she was it. The one. But time and circumstances had driven a wide wedge between them. Kit held onto to good memories but as a realist he knew Goldie had not. Hey can't fault a guy from using any opportunity to relight the flame.
Third novella in this collection is SNOWED IN AT COPPER RIDGE LAKE by Maisey Yates part of her Copper Ridge series. Mia and Devlin's story is destined to melt your heart along with any snowfall. Mia's been a rather constant guest at the Grayson's -- best friend with Faith Grayson she has been pretty much accepted as one of the family. Faith's older brothers have become sort of surrogate brothers to Mia and treat her pretty much the way they treat Faith. You know -- brotherly love and annoyance -- it goes hand in hand.
But over the years Mia has begun to notice Dev more and more. She's pretty sure it's all one sided but when faced the spending time alone at the Grayson family lodge Mia is beginning to feel more than she expected and certainly more than she would truly acknowledge. The Grayson's were family to her and she wouldn't do anything to affect that relationship. But unknown to Mia -- Dev is also battling his own growing attractions to her baby sister's best friend. Seems like they both need an awakening and this might be an unexpected opportunity.
I never miss a chance to read anything by Jennifer Ryan and Maisey Yates and with SNOWBOUND AT CHRISTMAS I got the opportunity to meet Lia Riley. SNOWBOUND AT CHRISTMAS is a lovely composite of three rather random novellas that although are part of ongoing series carrying their own weight. All face the same battle between the sexes during the season of love and miracles.
SUMMARY
When a snowstorm pummels the western half of the country, three couples find once off-limits love just in time for Christmas. An unforgettable holiday anthology from bestselling authors Jennifer Ryan, Maisey Yates, and Lia Riley.
Close to Perfect: A Montana Men Novella by Jennifer Ryan
At sixteen, Abigail gave Dex the gift of a lifetime, but the cost of it was more than he ever knew. Now sheís back in town with a secret that has been ten years in the making and this time itís Dexís turn to make the ultimate sacrifice or risk losing her forever.
Snowed in at Copper Ridge: A Copper Ridge Novella by Maisey Yates
Mia Landry has always had it bad for brooding cowboy Devlin Grayson. Too bad heís her best friendís older brother. But when they find themselves snowed in at Copper Ridge Lodge, Mia finally has the chance to tell the man of her dreams exactly what she wantsÖ him.
Hot Winterís Night: A Brightwater Novella by Lia Riley
While Brightwater is being covered in snow, Goldie Flint is stuck in her flower shop. She never expected her hero to be Kit Kane, the former love of her life. Kit knows that what he had with Goldie isnít just in the past and with the help of a little bet, an ornery grandmother, and a lot of snow, heís ready to show her that what he really wants for Christmas is a second chance.
---
What do you think about this review?
Comments
No comments posted.

Registered users may leave comments.
Log in or register now!