"Hilarious look at one Kansas boy's growing up during Prohibition."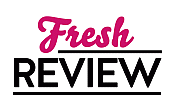 Reviewed by Morgan Chilson
Posted February 6, 2006

Wally Gant is a young boy in a southeast Kansas town. He watches in amazement the town's reaction to prohibition. As the adults wrestle with this problem (on the bookcover: "Still, as some wag said, 'Kansans will vote dry as long as they can stagger to the polls.'"), Wally gets on with the issues pertinent to a boy.
Like making money. His first paying job is at Strang Dairy, and Wally is determined to be responsible. But, as he says at the ripe old age of 12, ". . . when my back was aching from washing Moon Butter utensils, I looked back on the happy, carefree days of my childhood."
Wally's dry wit and perspective show us through the travails of his new love, of digging an old Model T out of storage and "three acres" of chicken poop, of just being a boy.
THE MOON BUTTER ROUTE is a joy! Wally's 12-year-old perspective will take you back to your own childhood, in a way that leaves a funny ache in your stomach. Of course, that ache could just be from laughing so hard. Categorized humorous fiction, I wouldn't take a drink while reading, as you may choke through your laughter.
I admit, I probably wouldn't have picked this book up in the bookstore. (I have a leaning toward romance and murder mysteries.) But I would have missed something really special. Even if you're not curious about Wally's life, THE MOON BUTTER ROUTE is a reminder that we all need to laugh and remember the simpler times of our youth. I highly recommend you read it!
SUMMARY
At Strang Dairy, 12-year-old Wally Gant's first paying job, he meets up with a bunch of moonshiners and bootleggers - some lovable and some not-so-lovable. In the Great American Tradition, Wally finds love and fortune in a part of the state that makes the rough Kansas cow towns seem like preschool.
---
What do you think about this review?
Comments
No comments posted.

Registered users may leave comments.
Log in or register now!