"The Dollhouse may evolve but the lives are similar"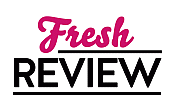 Reviewed by Sharon Salituro
Posted January 5, 2017

Rose loved her life in New York. She just started a new job working at a new magazine and was living with her boyfriend Griff. One day her world falls apart; Griff comes home to tell her that he is going back to his wife because they are having a lot of problems with one of his daughters. Griff and his wife feel that they need to be together to take care of her. The other problem is that he tells Rose she has to move out of their apartment as his wife will be moving in.
So now Rose has to find a new place to live. Also, her boss decides that the magazine needs to move in a different way and Rose has come up with a new idea. You see "the dollhouse" is nickname for an old building that back in 1952 housed young girls who needed training in several areas. Some of the girls went there to learn how to be models, some to be secretaries. This is also the building that Rose was living in with Griff.
Darby is a young woman who came to the dollhouse to learn how to be a secretary in 1952. This is not really what she wants, but what her mother wants for her. Rose finds out that Darby is still living in the building in 2016, but, Darby disappears so Rose can't interview her. However, Stella still lives in the building and Rose becomes friends with her. Stella is taking care of Darby's dog, but ends up in the hospital so Rose offers to take care of the dog. Since, Rose needs a place to stay and Darby is gone, she decides to take her place in Darby's apartment. While staying there, Rose starts to go though some of Darby's stuff and finds some very strange things. Is Rose really who she says she is? While digging deeper and deeper, things are just not adding up as they should.
THE DOLLHOUSE is not the book I thought it would be from the title. Davis tells the story from Rose's and Darby's perspectives in a way not confusing at all because even though the times are different their lives are pretty much the same. Darby is alone and at the moment so is Rose. I like the fact that each chapter goes from 2016 to 1952. I also enjoyed Davis describing the building in both eras. My preference was the Barbizon in 1952 instead of 2016 because I enjoy old buildings.
THE DOLLHOUSE has a little bit of mystery, romance and history about life in 1952. I wasn't born then, so I was fascinated to learn about this old building and wondering what other stories the old buildings in New York that housed young women looking to start their careers in the mid century have to tell.
SUMMARY
"The Dollhouse. . . . That's what we boys like to call it. . . . The Barbizon Hotel for Women, packed to the rafters with pretty little dolls. Just like you."
Fiona Davis's stunning debut novel pulls readers into the lush world of New York City's glamorous Barbizon Hotel for Women, where in the 1950's a generation of aspiring models, secretaries, and editors lived side-by-side while attempting to claw their way to fairy-tale success, and where a present-day journalist becomes consumed with uncovering a dark secret buried deep within the Barbizon's glitzy past.
When she arrives at the famed Barbizon Hotel in 1952, secretarial school enrollment in hand, Darby McLaughlin is everything her modeling agency hall mates aren't: plain, self-conscious, homesick, and utterly convinced she doesn't belongóa notion the models do nothing to disabuse. Yet when Darby befriends Esme, a Barbizon maid, she's introduced to an entirely new side of New York City: seedy downtown jazz clubs where the music is as addictive as the heroin that's used there, the startling sounds of bebop, and even the possibility of romance.
Over half a century later, the Barbizon's gone condo and most of its long-ago guests are forgotten. But rumors of Darby's involvement in a deadly skirmish with a hotel maid back in 1952 haunt the halls of the building as surely as the melancholy music that floats from the elderly woman's rent-controlled apartment. It's a combination too intoxicating for journalist Rose Lewin, Darby's upstairs neighbor, to resistónot to mention the perfect distraction from her own imploding personal life. Yet as Rose's obsession deepens, the ethics of her investigation become increasingly murky, and neither woman will remain unchanged when the shocking truth is finally revealed.
---
What do you think about this review?
Comments
No comments posted.

Registered users may leave comments.
Log in or register now!