"The holiday season teaches us many lessons."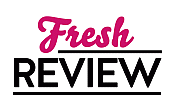 Reviewed by Sandra Wurman
Posted January 5, 2017

Holiday | Romance | Novella / Short Story
Tides turn and at times it is difficult to accept some drastic changes to our status quo. Such is the basis for THE 24 DAYS OF CHRISTMAS, a holiday novella put forth by Linda Lael Miller originally published and now released in digital form. True to any story by Linda Lael Mill THE 24 DAYS OF CHRISTMAS has aged very gracefully.
Frank Raynor and his daughter Lissie now reside in what had been home for Addie Hutton. Frank is a policeman in small town Pine Crossing and having grown up there is well aware of the benefits and nuisances of life in this place.
Lissie is absolutely obsessed with angels, solace from belief that her mother was now an angel in heaven perhaps. But Christmas with all its visions of angels is an important holiday to Lissie and Frank would do anything to see her enjoy it.
Frank had grown up with lots of holiday traditions in his family and their Advent calendar was one. It showed a lot about Frank when he graciously hung it in the small apartment Addie Hutton would be renting from him. Frank's Aunt Eliza had been the Hutton's housekeeper when the judge and Addie lived in the main house. The house that Frank and Lissie now lived in. Life does hand us some strange predicaments.
That Advent calendar had been a labor of love for Frank and his aunt and now he truly hoped it would provide a measure of happiness for Addie whose return to Pine Crossing was less than auspicious.
You know when a story is just plain well written. I'm a huge longtime fan of Linda Lael Miller and confess to reading many of her books over and over again. This novella, THE 24 DAYS OF CHRISTMAS, will definitely stand the test of time. Admittedly it's already been read more than once, but I'm ready to read it again!
SUMMARY
Previously published in JINGLE ALL THE WAY
A holiday miracle to remember . . .
A matchbox advent calendar first brought Frank Rayner and Addie Hutton together. But that was years ago. Since then Addie has written herself out of her father's will, gotten herself blacklisted as a reporter, and had her husband leave her for a younger woman. The only good decision she seems to have made is to move back home, even if Frank now owns that home and is renting the apartment over the garage to her. Not that she thinks there's anything there. There's no reason to get wrapped up in the holiday cheer. Because Christmas miracles are for the movies. Real life is about unexpected families—and the magic of true love—and could there be a happy ending after all?
---
What do you think about this review?
Comments
No comments posted.

Registered users may leave comments.
Log in or register now!