"Fans of Veronica Mars will devour this intimate mystery"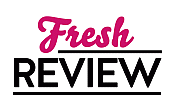 Reviewed by Samantha Randolph
Posted January 5, 2017

The characters in PASADENA by Sherri L. Smith make this story sing. The cast is full of diversity and even the characters we only get a glimpse of are realistic and complex. Smith's skill for creating nuanced characters is evident, particularly through her main character. Jude is tough, gritty, holds much pain inside her, and her devotion to finding the truth is powerful. Her grief is a kind not always seen in books, but so important to highlight, as the expressions of grief vary widely in different people. For Jude, it takes the form of anger, lashing out, and even some self-destruction. I also have a soft spot for her friend, Joey, whose charm and sweetness can't help but offer a few grins to the reader, even as fragile hearts are on the line.
While the characters are fantastic, the mystery plot fell a little flat for me. The initial build up on potential suspects was great, but the pacing eventually takes a slower turn. The ending twist was somewhat disappointing, though all the major questions are answered.
PASADENA by Sherri L. Smith is a quick, engaging story that transports readers to the dirty underbelly side of a town called Pasadena where friendships might be as thick as blood but are rarely honest. Fans of Veronica Mars will devour this intimate mystery.
Learn more about Pasadena
SUMMARY
Bad things happen everywhere. Even in the land of sun and roses.
When Jude's best friend is found dead in a swimming pool, her family calls it an accident. Her friends call it suicide. But Jude calls it what it is: murder. And someone has to pay.
Now everyone is a suspect—family and friends alike. And Jude is digging up the past like bones from a shallow grave. Anything to get closer to the truth. But that's the thing about secrets. Once they start turning up, nothing is sacred. And Jude's got a few skeletons of her own.
In a homage to the great noir stories of Los Angeles, award-winning author Sherri L. Smith's Pasadena is a tale of love, damage and salvation set against the backdrop of California's City of Roses.
---
What do you think about this review?
Comments
No comments posted.

Registered users may leave comments.
Log in or register now!