"Fostered friends face changes in a YA romance tale"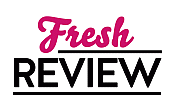 Reviewed by Clare O'Beara
Posted January 4, 2017

A Young Adult romance tackling some difficult themes, THE SECRETS WE KEPT takes place in New York City. Sully and Spencer are brothers, with a background in foster care. Sully the older has been working hard to get his music gigs off the ground, and one evening in the crowd he spots a girl called Cadence who used to be his friend. Her family moved across the country a year ago and they had to part... but Sully decides now that he loves her, or could if she'd give him the chance.
Cadence, with her own disjointed history of foster homes, appreciated having tall grungy guys keep her company during school lunchbreaks. Now seventeen, adopted, moved back to the city and still at school, she feels like a different person. She can't face her former friends. But Sully won't give up and puts out appeals on the radio for Cadence to meet him at Prospect Park.
Serious matters like carrying a knife in to school arise, without a violent outcome I'm pleased to say, but showing how much trouble someone can get into from just being thoughtless. Sully is holding down three jobs, so no time for college, and no free time either. Trying to be a musician isn't a life of glamour. The short chapters alternate between the young people as they lead separate lives, and they also meet other young people coming to terms with grief and tragedy. This being modern America, of course you can't move without formal counselling, whereas in historical novels the characters just had to get on with life as best they could. Showing counselling sessions is an important aspect of the tale but I found it does slow down the action.
Autumn leaves and Thanksgiving dinner anchor the setting firmly in a visual sense but we don't see many tourist landmarks. YA readers who like stories based around personality dramas will enjoy THE SECRETS WE KEPT and they may learn some valuable life lessons. Lily Velez has perhaps overstressed the two teenagers being desperately convinced that they could never love anyone else; in my experience girls who read and believe this kind of example can be in for a sad awakening as young men grow up and explore life's possibilities. I recommend the read for mature teens and anyone interested in counselling young people.
SUMMARY
One year. That's how long it's been since childhood sweethearts Sully Graham and Cadence Gilbertson broke up, since one adoption and one out-of-state move turned their worlds upside down.
Suddenly, Cadence is back in New York City, but something's different about her. The light in her eyes, the music in her laughter, the warmth in her smile—all of those things have entirely vanished. In their place stand the makings of a girl Sully can't even begin to recognize, much less understand.
Still, despite the collective history of heartbreak between them, he's convinced he can win her trust again, and he's committed to proving the invincibility of their love no matter what it takes.
But Cadence is quietly harboring secrets of her own. Dark secrets. Ugly secrets. Secrets that could break a person. And though broken herself and unbearably lonely, she's determined to protect Sully from her terrible, biting truths. Even if it means locking him out of her life forever.
The only problem is it seems her heart hasn't quite received the memo. One glimpse of him is all it takes for her to trip into familiar (and, she'll admit, addictive) feelings that threaten to all but consume her. Now her biggest fear is that her secrets will begin to slowly unravel one by one...long before Sully's resolve ever does.
The Secrets We Kept is a moving story about first love, friendship, and forgiveness, and the enduring bonds that forever connect us and give us our strength.
---
What do you think about this review?
Comments
No comments posted.

Registered users may leave comments.
Log in or register now!