"A powerfully realised historical romance pits Welsh against Saxons"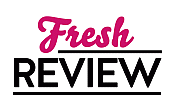 Reviewed by Clare O'Beara
Posted January 4, 2017

A historic fiction beginning in AD 597 in Britain, BETWEEN TWO FIRES introduces us to Branwen, daughter of the King of Dyfedd, as she is about to be wedded off as a bargaining piece to avert a siege war. She's sixteen, and has never met the threatening Morgan the Hammer King whose army awaits the decision.
The two ruling men should be uniting against the invading Saxon hordes, Morgan believes. Sparing any bloodshed and creating a kinship is the simplest way to achieve his end of protecting their Welsh people. However on the way to his lands of Gwent, the army is ambushed by Saxons. Battle has reached them more swiftly than anyone expected.
This writing is extremely atmospheric and immersive, with sights, scents and sounds of the day. Bronwen enjoys reading in Latin and playing chess, prays dutifully, and knows the old folk legends of her Welsh lands, but she has never been trained to defend herself. The twin castles of Caerleon and Caerwent, still showing Roman influence, will be her home now - if she survives that long. Aware of Morgan's plan, their enemies are trying to kill both him and the bride he has not yet wed. And a ruffian leader of outcasts, Artagan Blacksword, is also in the Marches.
I found many similarities with 'The Lord Of The Rings' showing that Tolkien drew from the rich stock of legends and histories in the British Isles. Poisoned daggers, rangers, siege warfare and beacons all feature. If you love Tolkien's world and want to read a non-magical version I think Mark Noce has nailed it. Interestingly he refers to the Old Tribes who preferred daughters over sons. On the other hand, Bronwen knows well that noblemen expect heirs. I also gained a vivid understanding of what life would have been like in one of the stone castles, from draughty windows and narrow turret stairs to the brawling and casual ill-treatment of wenches in the hall. Bronwen needs to learn healing arts - as the wife of a warrior king, she is sure to need them.
I'm seriously impressed by the research, detail and heart- pounding adventure Mark Noce has poured into BETWEEN TWO FIRES. Be prepared for the early medieval war romance of a lifetime. I'm hoping to read a lot more from this San Francisco author.
SUMMARY
Saxon barbarians threaten to destroy medieval Wales. Lady Branwen becomes Wales' last hope to unite their divided kingdoms when her father betroths her to a powerful Welsh warlord, the Hammer King. But the fledgling alliance is fraught with enemies from within and without as Branwen becomes the target of assassination attempts and courtly intrigue. A young woman in a world of fierce warriors, she seeks to assert her own authority and preserve Wales against the barbarians. But when she falls for a young hedge knight named Artagan, her world threatens to tear itself apart.
Caught between her duty to her people and her love of a man she cannot have, Branwen must choose whether to preserve her royal marriage or to follow her heart. Somehow she must save her people and remain true to herself, before Saxon invaders and a mysterious traitor try to destroy her.
Branwen's story combines elements of mystery and romance with Noce's gift for storytelling.
---
What do you think about this review?
Comments
No comments posted.

Registered users may leave comments.
Log in or register now!