"Lots of soul searching on way home for the holidays."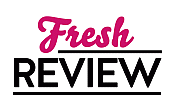 Reviewed by Sandra Wurman
Posted January 4, 2017

Romance Contemporary | Holiday | Novella / Short Story
Jill Shalvis is always on my must read list, like a good friend on speed dial. ONE SNOWY NIGHT is a novella part of the Heartbreaker Bay series. ONE SNOWY NIGHT is a journey home for Christmas and is a total delight. Pull up a comfy chair, hot cup of cocoa, tea or coffee, and experience Jill Shalvis in her newest tale of romance and friendship.
Rory Andrews is returning home with mixed feelings. Having left home when seventeen Rory isn't too sure what her reception will be and candidly she is plain reluctant to find out. Life was difficult for Rory and she got to a point where her best idea was to flee. She wound up in San Francisco working with animals, she much preferred four footed friends.
Max Stratton was cornered to do a favor and be Rory's ride home since they were heading to the same town. Max and Rory sort of knew each other, went to same school. Max was totally out of Rory's league, football hero with a college scholarship. Rory was a smart but shy girl. But unfortunately their lives wound up quite different than anyone would have guessed.
The ride home was doomed to be an uncomfortable experience for both Rory and Max. Max still held on to the anger he felt toward Rory because of her last act before leaving town. Rory just knows that for some reason Max really doesn't like her so then why should he be willing to help her get home. Add to all that the problems with driving hours through a snow storm, car troubles and a massive dog sharing the space well it can only end badly. Or can it?
Time can be your enemy or your friend. In the case of Max and Rory all they have is time. Time to talk or not. Time to examine their mutual attraction. Time to decide if they can put their history behind them and look ahead. No better time to do that then during the holiday season.
ONE SNOWY NIGHT is book three in Jill Shalvis' wonderful series that is chock full of engaging dialog, endearing characters and cuddly pets. I can't wait for number four.
SUMMARY
New York Times bestselling author Jill Shalvis returns to Heartbreaker Bay with a fun and festive holiday novella!
It's Christmas Eve and Rory Andrews is desperate to get home to the family she hasn't seen in years. Problem is, her only ride to Lake Tahoe comes in the form of the annoyingly handsome Max Stranton, and his big, goofy, lovable dog Carl.
Hours stuck in a truck with the dead sexy Max sounds like a fate worse than death (not), but Rory's out of options. She's had a crush on Max since high school and she knows he's attracted to her, too. But they have history… and Max is the only one who knows why it went south.
They've done a good job of ignoring their chemistry so far, but a long road trip in a massive blizzard might be just what they need to face their past… and one steamy, snowy night is all it takes to bring Max and Rory together at last.
---
What do you think about this review?
Comments
No comments posted.

Registered users may leave comments.
Log in or register now!