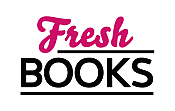 Summer Reads are HOT in July!
"A Grandmother And Her Granddaughter Tell Of Love Always And Forever In Paris"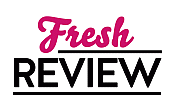 Reviewed by Patricia (Pat) Pascale
Posted January 4, 2017

Women's Fiction Historical | Historical
Alyson Richman, in her Author's Notes, tells us that a mysterious apartment was discovered in Paris in 2014. It had been closed for seventy years and was filled with magnificent furnishings, collections of Chinese porcleains, and a magnificiant painting of young Madame de Florian. It was painted by a reknowned artist, Giovanni Boldini, known for his socialite renderings. It sold at auction later for 2.1 million dollars, the highest price ever for a Boldini painting. This was the basic information MS. Richman had and began to research and write this book, THE VELVET HOURS. This historical fiction is a stunning story that begins at the end. Solange Beaugeron closes the door of her grandmother's apartment upon her death and according to her last wishes, a promise she made to Marthe.
Marthe de Florian is not her real name. Mathilde Beaugiron, was born in the dark alleys of Montmartre and learned to sew at an early age. She became a seamstress. That craft enabled her to make a living and not have to wash other people's dirty clothes like her mother had to do. At 18 she got pregnant by a young man in an alley. When she told him she was pregnant with his child, he told her no way would he marry her or help with the child in any way. She gave the baby, a son, to a co-worker who could not conceive and never looked back. She got a job as a chorus girl at Les Ambassadeurs where she sang and danced. She watched as the men send flowers and invite the other dancers out. One of the dancers offered this advice to Marthe. Select one specific man and sing directly to him. It worked. Five perfect orchids were delivered to her with his note requesting her to join him for champagne. Then, he would present her with the sixth orchid.
Charles was handsome, titled and very wealthy. He wooed Marthe and soon set her up as his mistress in a luxurious apartment that he furnished for her. Marthe learned about art, fashion and how to please Charles. They fell in love even though Charles was married and had a son. He gifted her with a pearl necklace that was worth a fortune and told her if she ever needed money to return it to the store where he bought it. She would have enough money to live in the manner she desired. for the rest of her life. Marthe believed you did not have to be born into a beautiful life in order to have one and was grateful to Charles who made a beautiful life for her before and after his death.
THE VELVET HOURS is a touching story of Marthe and her granddaughter, Solange Beaugion who she meets when her long, lost son brings his daughter, Solange to meet her. Marthe becomes a story teller sharing her life, as a French Courtesian, with her granddaughter, who in turn, listens and plans to write a book about Marthe. A slow relationship begins to blossom between them and in the end is a sweet, enduring love. This is a beautiful story of family, devotion and keeping promises. Solange uses her prized possessions to escape the war and escape to the United States where she becomes a writer. She keeps her promise to maintain the memory of her beloved grandmother by keeping her apartment filled with all her beautiful things until her death when her heirs discovered it. A great read that will keep you turning those pages faster and faster to the finale which sparkles!
SUMMARY
As Paris teeters on the edge of the German occupation, a young French woman closes the door to her late grandmother's treasure-filled apartment, unsure if she'll ever return.
An elusive courtesan, Marthe de Florian cultivated a life of art and beauty, casting out all recollections of her impoverished childhood in the dark alleys of Montmartre. With Europe on the brink of war, she shares her story with her granddaughter Solange Beaugiron, using her prized possessions to reveal her innermost secrets. Most striking of all are a beautiful string of pearls and a magnificent portrait of Marthe painted by the Italian artist Giovanni Boldini. As Marthe's tale unfolds, like velvet itself, stitched with its own shadow and light, it helps to guide Solange on her own path.
Inspired by the true account of an abandoned Parisian apartment, Alyson Richman brings to life Solange, the young woman forced to leave her fabled grandmother's legacy behind to save all that she loved.
---
What do you think about this review?
Comments
No comments posted.

Registered users may leave comments.
Log in or register now!